Even though Title IX was passed 45 years ago, female college coaches have yet to achieve equity with men. Today, 60 percent of women's college sports teams are coached by men, and 3 to 4 percent of men's college sports teams are coached by women.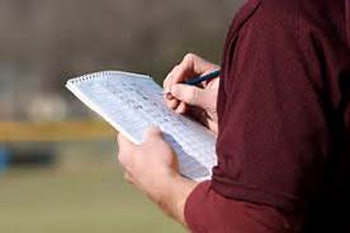 The lack of progress is not limited to gender. Coaches of color are also far and few between in college sports, and troublingly, last year's hiring trends appear to represent a step backward for racial and gender parity, according to the most recent report from the The Institute for Diversity and Ethics in Sport (TIDES) at the University of Central Florida, which tracks trends in NCAA college sports.
"For me, 45 years after Title IX, to see that 60 percent women's teams are coached by men is just staggering," said Dr. Richard Lapchick, TIDES director. "It doesn't even make any sense that that's possible."
Lapchick has been tracking equity in sports since 2005 via TIDES' NCAA College Sport Racial and Gender Report Card (RGRC). So far, 2016 was the worst year yet for gender and racial parity.
"As someone who has been involved in higher education for 47 years, it's particularly disheartening," Lapchick said. "I got into higher education all those many years ago because I thought it would be the ideal place where all things would be done with moral integrity and embracing different cultures. Obviously, that's not been the case in terms of hiring practices in college sport."
Hiring practices are worse in college sports than in other areas, such as professional sports, Lapchick added. TIDES also produces annual surveys of hiring practices in the NFL and other major sports leagues. The only area where equity in terms of gender and race is worse than in college sports is in sports media, "but that's kind of in a different category," Lapchick noted.
At the college level, virtually 90 percent of all men's and women's head coaches are White, and the same goes for athletic directors, faculty athletic reps and sports information directors.
The pipeline is not much better — assistant and associate athletic directors are overwhelmingly White, although Lapchick said that there are more opportunities for women at that level.
Opportunities for coaches of color have not improved, and in fact, the number of African-American head coaches declined slightly in 2016 across Division I, II and III teams. Overall, 7.7 percent, 4.3 percent and 4.7 percent of head coaches were African-American across Division, I, II and III, respectively.
As for whether 2016's trends are a signal of what is to come, or simply an aberration on the way toward greater parity, Lapchick said, "I hope that it's an aberration," but that the current data is not encouraging.
Lapchick said that he has been advocating for the NCAA to change its hiring practices, which he believes would help ensure greater gender and racial parity in the years to come. He says that implementing rules around hiring to ensure a diverse pool of candidates would help even the playing field.
Catherine Morris can be reached at cmorris@diverseeducation.com.