Women's basketball players still outperform their male counterparts, but there is still room for improvement, according to a new report.
With the 64 teams in the 2019 NCAA Division I Women's Basketball Championship announced on Monday, The Institute for Diversity and Ethics in Sport (TIDES) released its report "Keeping Score When It Counts: Academic Progress/Graduation Success Rate Study of the 2019 NCAA Men's and Women's Basketball Tournament Teams."
As has always been the case, the women continue to outpace the men academically. The overall Academic Progress Rate (APR) for the men is 973 and 986 for the women, but the 986 is less than last year's 987.
Dr. Richard Lapchick, director of TIDES and  author of the study said this is probably an anomaly. Fifteen women's teams scored a perfect APR score of 1,000 and 29 women's teams had a 100 percent graduation rate.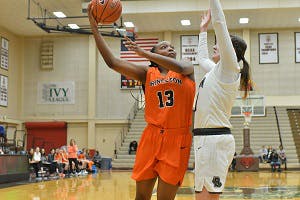 "The women continue to lead the men in all the categories that we examine in the report," said Lapchick. "The one slippage is that the gap between African-American and White female student-athletes increased (3 percent in 2018 to 8 percent in 2019), but I'm guessing that's an anomaly because they've been so strong."
The average Graduation Success Rate (GSR) for African-American D-I men's basketball student-athletes is 79 percent. The GSR for African-American D-I women's basketball student-athletes is 88 percent, which is down from 91 percent in 2018. Lapchick said this is likely due to the teams that made it into the tournament. The statistics come from the 64 teams in the tournament, not all of Division I.
"The women have always had stronger academic results since we've been doing the study and I think it is partially due to the fact that there are so few opportunities for women to play professional basketball," said Lapchick. "They know they need to focus on getting that academic preparation for a life after sport.
"The reality is that most men aren't going to make it either," he added. "They all need to get that academic preparation so they can take advantage of the fact that they are developing leaders. That's what student-athletes are. They can lead in their communities after their playing days are over."
Twenty-one percent of men's teams and eight percent of women's teams had a gap of 30 percent or higher between the graduation rates for African-American and White basketball student-athletes.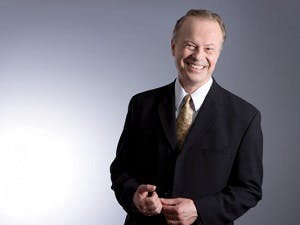 "Most of the teams are doing well, but these are the ones that have the most egregious gaps," Lapchick said. "We hope that by the public scrutiny they'll get as a result of being included among this group that their alumni are not going to be happy about it. That their student body won't be happy about it. Most particularly, the administration of the university won't be happy about it and will add resources or whatever they think it will take to reduce that gap."
Just as the men have, there is also a gap between African-American women's players and White players. Eighty-eight percent of African-American D-I women's basketball student-athletes graduate versus 96 percent of White student-athletes.
Ninety-five percent of the women's teams graduated at least 70 percent of their players compared to 75 percent of the men's teams. Despite their successes, Lapchick said women can still do better.
"The APR rate standard is set too low," he said. "It's set at 50 percent and almost all the teams are so far above that. We need to raise that APR rate to be the equivalent of 60 percent, and they'd even do well if it was at 70 percent. We have to let the student-athletes know that we think that they're smart, they have the ability to perform at a higher level academically and give them the bar to jump over."
There is one historically Black college and university in the women's tournament and one in the men's tournament. Both are in the lower range in terms of the GSR. Lapchick said the NCAA can bring about positive change.
"It is what the NCAA can do with the revenue from the tournament," said Lapchick. "Increase the resources. They have done it to some degree in the past few years, but obviously there's still a disparity there. If they can help the HBCUs with funding to create programming that will better prepare the chances for success for the student-athletes, then they'll be way ahead of the game."