To resolve a federal civil-rights investigation into Dr. Larry Nassar's abuse of young gymnasts and other athletes under the guise of medical treatment, Michigan State University has agreed to better protect patients from sexual assaults.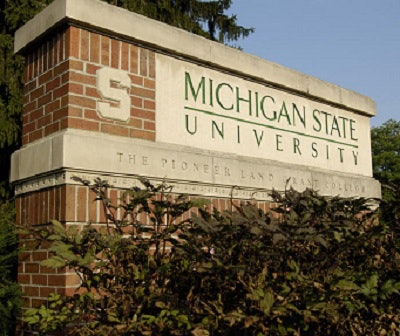 The three-year agreement, announced Monday, includes a chaperone requirement for sensitive medical exams and covers not only students under Title IX, but also patients who are not students, according to an Associated Press report.
The deal is the first struck under a section of the Affordable Care Act that prohibits discrimination in certain healthcare programs or activities, said Roger Severino, director of the U.S. Department of Health and Human Services' Office for Civil Rights.
The university and two associated entities — MSU HealthTeam and MSU Health Care Inc. — will require that a second health team member be present at sensitive medical exams. The school previously instituted a chaperone requirement in 2017 in the wake of the scandal involving Nassar, its former sports doctor, and his abuse of hundreds of girls and women.
Severino said it's either compliance or consequences.
"It's one thing for an institution that has failed repeatedly to police itself to say that they're going to do better this time, compared to the federal government (which has) the ability to strip federal funds in case of repeated noncompliance," Severino said.
Severino said federal officials will be monitoring closely, a key difference. The Office for Civil Rights opened the probe on its own about eight months ago, not in response to a complaint, he added.
When sensitive exams are conducted, patients will be given an appropriate gown, privacy to dress and undress, and sensitive draping to maximize their privacy. The university and the health entities also will revise their nondiscrimination notices and sexual misconduct policies, improve their processes for investigating and resolving complaints, conduct all-staff training and report twice a year to the Health and Human Services' Office for Civil Rights.