In 2018, The Institute for Diversity and Ethics in Sport (TIDES) Racial and Gender Report Card for College Sport (RGRC) revealed that college and professional sports continue to earn low grades for racial and gender diversity in hiring. But on the same report card, the National Collegiate Athletic Association (NCAA) headquarters earned high marks for its diversity and inclusion practices.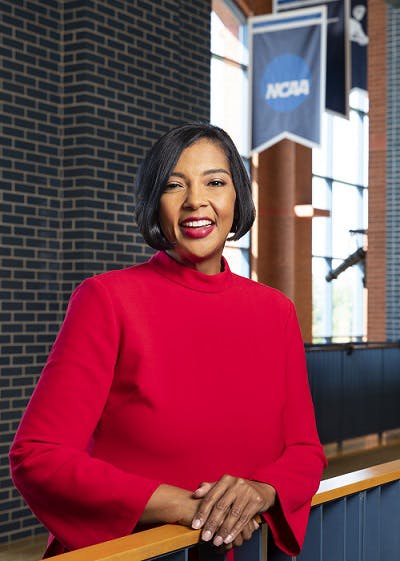 Today, the job of advancing diversity and inclusion across the NCAA belongs to Dr. Katrice Albert, named the NCAA's executive vice president of inclusion and human resources in 2017. Dr. Mark Emmert, the NCAA's president, created the new position after Dr. Bernard Franklin, chief inclusion officer, and Bob Fiala, managing director of human resources, retired.
"Best in class organizations have a common focus around inclusion," Emmert says. "We have here at the national office, over the last decade, worked hard to lead by example related to inclusion and we've focused on developing a culture where inclusion is valued and part of our organizational fabric." Emmert adds, "We encourage presidents and athletics directors to explore the outstanding and diverse talent in the existing pipeline. Increasing diversity in intercollegiate athletics must remain a top priority."
When asked about whether the paired job responsibilities she holds could mean a diminished focus on inclusion, Albert says her approach will ensure that it doesn't. Her position gives her "a seat at the table with the president and the ear of the president where inclusion in human resources is a business imperative." It's a model, Albert says, that works in the for-profit and Fortune 500 sectors. "I think that was part of the reason why the search committee really wanted the inclusion part of the title first." Suong Ives, the NCAA's managing director of human resources, says the approach is one of the reasons she came to the association. "By reporting to HR, we drive HR as a cultural and an engagement resource."
Ives and two other key NCAA leaders report to Albert — Dr. Amy Wilson, managing director of inclusion, and Darryl Peal, managing director, external engagement and strategic partnerships.
Says Albert: "When you're hiring for top talent and for competencies that are connected to leadership and servant leadership, you've got to be really purposeful around intercultural competence."
A lifelong commitment
Albert holds a bachelor's degree in psychology from Xavier University of Louisiana, a master's degree in counseling psychology from the University of Southern Mississippi and a doctorate in counseling psychology from Auburn University.
She comes to the NCAA with a distinguished record of accomplishment in diversity work, having previously served as vice provost for equity, diversity and community outreach at Louisiana State University and vice president for equity and diversity at the University of Minnesota. Albert is also founder and managing member of ­ Third Eye Consulting Group, a diversity management consulting firm.
In coming to lead the NCAA diversity's efforts, Albert says she is building on a strong foundation.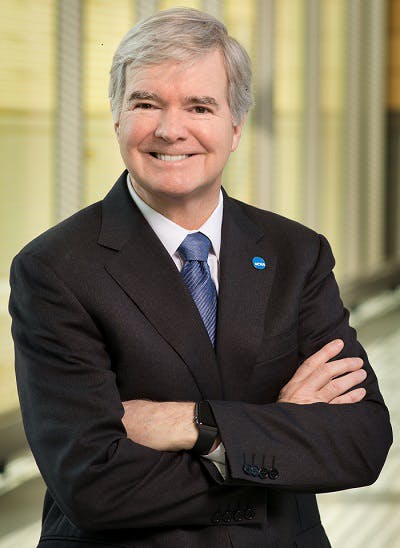 "I'm standing on broad shoulders," says Albert in recognition of the work of Franklin and Fiala. Creating the new position, she adds, was "intentional" and a part of Emmert's diversity and inclusion plan. As evidence, she points to practices that begin inside and at the top of the NCAA. "His senior team, his presidential cabinet is one of the most diverse cabinets that I've ever seen."
NCAA Chief Operating Officer Donald M. Remy says that over the past decade, Emmert "created the most diverse senior leadership team ever assembled at the national office and focused our culture on recognizing and practicing inclusion as the way we conduct business at every level."
Remy adds that the inclusion team at the NCAA "plays a crucial role partnering with institutions to develop best practices and ensure a strong, dynamic and diverse pipeline of women and minorities to help lead college sports in the 21st century and beyond."
In her work, Albert says the NCAA's playbook on hiring candidates makes diversity and inclusion priorities. Here's how: "It gives you the incentive, it incentivizes others to say well, 'I should be very intentional about the ways in which I do bold hiring practices," Albert says. It's a focus that Albert says begins with "talent acquisition and talent management cycle."
Thus, when hiring authorities at NCAA headquarters are looking to recruit new hires, they are doing so "with a foundation that inclusion is required, making sure that" the pools are diverse. "And then once the diverse pools come into fruition, then the hiring authority and the search committees are able to really be mindful that we're going to be intentional about hiring."
What the numbers say
Even with a plan in place and an organization behind her, Albert knows that promoting diversity among the NCAA's member institutions is not an easy task. Consider these findings from TIDES: 44.8% of all student-athletes in Division I football were African-American, 40.1% were White, Latinos were 3.2%, Asian/Pacific Islanders represented 2.0%, and Native Americans represented 0.4%.
Such diversity is lacking among Division I football coaches. According to TIDES, in 2018, in men's Division I football, 10.4% of head coaches were people of color, which was a decrease of 1.7% from 2016-17. Whites made up 89.6% of Division I football head coaching positions, while African-Americans comprised 6.9%, Asian/Pacific Islanders were 0.9%, Latinos made up 0.4%, and Native Americans were 0.9% of those positions.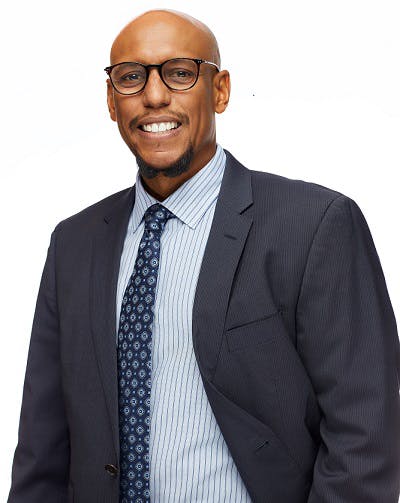 In 2018, of the total student-athletes in Division I men's basketball, African-Americans accounted for 53.6% while White athletes made up 25.5%. However, in men's Division I basketball, 22.4% of all head coaches were African-American, and in all, 24.8% of the Division I men's basketball coaches were coaches of color.
But the most glaring racial disparities are found among athletic directors. According to the TIDES report, in 2017-2018, Whites "continued to dominate the athletics director positions in all divisions. During 2017- 2018, 84.3%, 90.0%, and 92.7% of all the athletics director positions were white in Divisions I, II, and III, respectively."
Given the autonomy of the NCAA's 1,117 member institutions, the NCAA cannot enforce a diversity mandate. But what the NCAA did in 2016 was call on the presidents and chancellors of their member institutions to sign its "Pledge and Commitment to Promoting Diversity and Gender Equity in Intercollegiate Athletics." Across its three divisions, 77.5% of NCAA member institutions have signed on to the pledge. But getting the promise on paper to move into action is the next step in the process, Albert says.
"We're now moving into the second phase, where we are helping our colleges and universities understand you've got to put some objectives and some metrics and you've got to assess yourselves," Albert says. "You just can't have sort of this wonderful pledge and this wonderful commitment because we all do."
Albert adds that the implementation phase of the Presidential Pledge should have specific objectives looking at trend data over a five- to ten-year period of hiring among coaches and athletic administrators in comparison to data on student athletes. Albert also emphasized how important it is for athletic directors to have diverse "ones to watch" hiring candidate lists.
"So, it's incumbent upon the president to have that knowledge base. Because if the 'ones to watch' list for football only includes five White men, if a coaching change is needed, that 'ones to watch list,' that short list is not a diverse pool," Albert says. "So, we want to make sure that the CEO of the institution understands we want to really have bold hiring practices and that requires the AD to have a 'ones to watch' list for every sport. Same with head coaches."
For Albert, making strides in diversity and inclusion has meant enlisting support from others who share the same journey and seeking out those whom she calls "way makers."
"I'm really interested in working directly with those that I call 'way makers,' those power brokers who have been in athletics for a very long time or just a short run," Albert says. Such "way makers" are "making great strides with hiring women and people of color in signi­ficant roles in our departments so our students can have vicarious learning. 100 Black Men of America says you basically can't be what you can't see."
While student-athletes need to see diverse faces in athletic leadership roles, Albert adds, some presidents and athletics directors can stand in the way when they fail to take bold steps toward diversity. For some, she added, it's business as usual when hiring decisions are made. They hire "people they already know," and people that are already "in their little sphere of influence. People who are in their friend's sphere of influence. And not all of our top talent is in these little small pools," Albert says.
This is where Albert is striving to change that narrative. "It's our work to bring those diverse, talented rising stars into the sphere of influence of these hiring authorities because above all else we want our student-athletes to succeed and have a pathway of opportunity, and that means we have inclusion at every level during their intercollegiate experience."
In reflecting on her experience working on diversity, inclusion and recruitment in higher education, Albert says, "Higher education, as an enterprise, has a ways to go." But looking to student-athletes, she sees a bright spot. They "can be the guiding light for this and can be a model for the rest of the institution."
Teamwork
Ensuring that the NCAA's goals for diversity and inclusion are widely known among member institutions keeps Albert constantly on the go, and attending NCAA divisional conference meetings is on that agenda.
Wilson says this is demanding work that puts Albert "in front of presidents and chancellors, [athletics directors] and others who are at those conference meetings to challenge them to do the right thing" when it comes to action around diversity issues.
This is also work that takes a visionary like Albert, Peal says. "She understands that it's community engagement, it's engagement in the building or on campus … it's with our members and stakeholders."
With Albert taking the lead, this important work is a big lift that calls for a team approach, Wilson adds. "We have to be talking to the decision makers, and those who can actually change culture and practices on campus. That's very much a part of her outward engagement across the country, and that's been key."