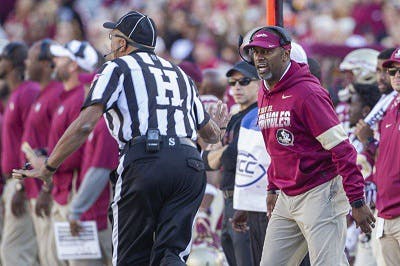 Florida State University (FSU) announced the termination of head football coach Willie Taggart Sunday, according to ESPN.
This comes after only 21 games as coach and a 27-10 Saturday loss against the University of Miami. FSU's football team now holds a record of 4-5. Taggart said he was "disappointed" in the university's decision but is encouraged by the future of the team, ESPN reported.
With 26 seasons on FSU's coaching staff, Odell Haggins will serve as the interim head coach for the remainder of the season.
"I think very highly of Coach Taggart and wish him well, but in the interest of the university we had no choice but to make a change," said FSU President John Thrasher, in a statement. "We will support our student athletes in every way and do all we can to return to the winning tradition that is Seminole football."