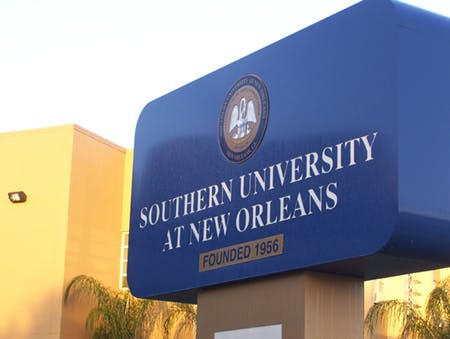 Southern University at New Orleans (SUNO) suspended all athletic programs as a result of lingering financial issues, according to Victory Sports Network.
The suspension will impact around 60 student-athletes and coaches. SUNO had five athletic programs including men's and women's basketball teams, men's and women's track-and-field teams and a women's volleyball team.
The historically Black university was also recently placed on its second year of probation due to financial struggles. Previously, the institution said that $2 million needed to be eliminated from the institutions $24.6 million annual operating budget, Victory Sports Network reported.
"Our analysis revealed significant budget shortfalls due to the operations of athletics," said Dr. James H. Ammons, SUNO's interim chancellor, in a statement. "In order to improve SUNO's fiscal health and its academic programs, we must take all appropriate measures to ensure financial stability and sustainability."