The National Collegiate Athletic Association (NCAA) should make Election Day a mandatory day off for college athletes, said Georgia Institute of Technology assistant basketball coach Eric Reveno, reported CNN.
Reveno's movement, titled #AllVoteNoPlay, has won the approval of many other coaches and athletes at both the college and professional level, who say the NCAA must demonstrate its commitment to civic engagement by giving students time to visit the polls in November — and in all elections moving forward.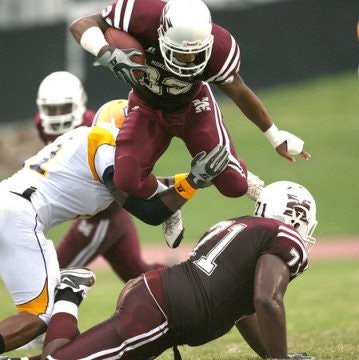 "The reason I coach is because I want to help our guys be the best they can be," said Reveno, who has started a
petition
for the cause. "I don't know why I haven't included civic responsibility in this formula. We teach about financial responsibility, health, nutrition, getting enough sleep. But the most fundamental part of being an American is civic responsibility."
According to him, the petition currently has about 4,000 signatures.
The idea came to Reveno during a Zoom call following the death of George Floyd and the ongoing protests against racial injustice.
"When it got to my turn on the call, I got emotional," Reveno said. "I told the team that as a 54-year-old white guy, I'm embarrassed. That these players would sit there with such heavy hearts. My generation was supposed to leave things better and have moved things ahead. We're not where we should be. I said I will do better. I've got to do better."
Currently, almost half a million college athletes are eligible to vote. While Reveno acknowledged those students could vote by mail, he says the NCAA's influence on the nation would set a major precedent on the importance of civic engagement.
The NCAA did not immediately return CNN's request for comment.