The Northeast Conference will delay the start of its fall sports season to Sept. 10 in light of the challenges presented by the COVID-19 pandemic.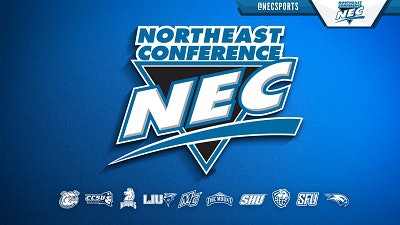 "With the health and safety of our campus and athletic communities at the forefront, the [conference] Presidents are utilizing a set of guiding principles to assist in their decision-making around the resumption of sports this fall," said conference commissioner Noreen Morris, in a statement. "With so many unknown factors at this point in time, the [conference] has elected to delay the start of competition and take advantage of the extra time to continue to evaluate the local, regional and national landscape relative to COVID-19. The Presidents will reconvene in a few weeks to chart the course moving forward."
The conference said its COVID-19 Medical Advisory Committee, comprising campus medical professionals and administrators, is in the process of developing policies and protocols to support a safe return to play. Guidelines include a phased approach to conditioning and practice activities, detailed game day health checklists and best practices, and facility/venue expectations related to cleanliness, access, equipment needs and traffic.