The Minnesota Intercollegiate Athletic Conference and the Midwest Conference have canceled all non-conference sports contests in the fall.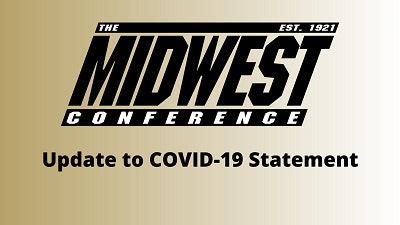 The Midwest Conference said it will continue to move forward with planning for a fall season and the first games for most of its member colleges will begin in late September.
"The [Midwest Conference] COVID-19 Working Group will continue its efforts toward the development of a common set of criteria for the screening and monitoring of COVID-19 in order to protect the health of student-athletes and college communities when intercollegiate competition resumes," it said in a statement.
The Minnesota conference said in a statement that it will continue to evaluate options over the next several weeks before making a final decision on how and when athletics will return to its member institutions' campuses.