The Great Plains Athletic Conference plans to hold fall sports competitions amid the COVID-19 pandemic and said it "encourages" the National Association of Intercollegiate Athletics to permit conferences, where possible, to move forward with fall sports.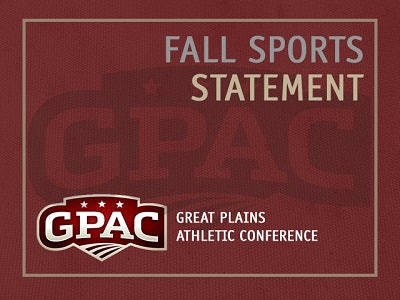 "Today's statement shows our intentions to move forward as a league and have intercollegiate athletics this fall," said conference commissioner Corey Westra in a statement. "The [conference] will continue to closely monitor the everchanging landscape of Covid-19 as it relates to athletics at our member campuses this upcoming fall."
The conference said competition, both conference and non-conference, may begin no earlier than Sept. 5, in volleyball, soccer, cross country, tennis, baseball and softball. Football competition will start no earlier than Sept. 12.
"The health and well-being of student-athletes, coaches, administrators, and communities in the [conference] is our top priority," said the conference. "The [conference] is taking all necessary actions to help our campuses and communities address this public health crisis. We remain committed to providing a positive and safe experience for our GPAC student-athletes."
The conference members include Briar Cliff University, College of Saint Mary, Concordia University, Dakota Wesleyan University, Doane University, Dordt University, Hastings College, Midland University, Morningside College, Mount Marty College, Northwestern College and University of Jamestown.