The Atlantic East Conference has postponed all fall athletics competition and championships, and if the NCAA approves, will conduct fall sports championships in the spring 2021 semester.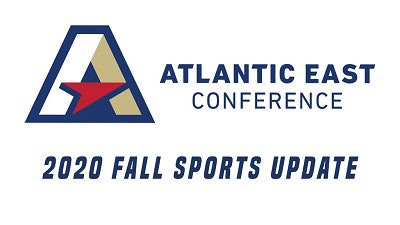 "Over the last several months, the Atlantic East Conference and member institutions have worked tirelessly to formulate resocialization plans for the return of intercollegiate athletics to our campuses," the conference said in a statement. "However, at this time, the health and safety of its member institutions' communities and overall well-being of our student-athletes are top priorities…"
The conference further said conditioning, practice and other athletic training opportunities for enrolled student-athletes may be permitted in the fall if they follow federal and state public health recommendations as well as the NCAA and institutional guidelines.
The conference's member institutions are Cabrini University, Gwynedd Mercy University, Immaculata University, Marymount University, Marywood University, Neumann University and Wesley College. William Paterson University is an affiliate member.