COVID-19 cases in people associated with the Rutgers University football team have risen from 15 to 28, reported NJ.com.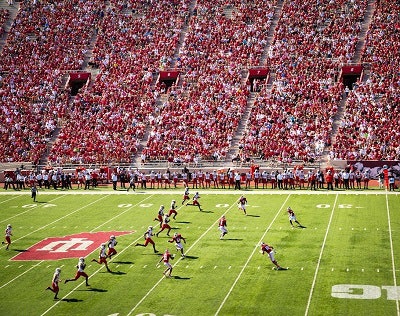 Players as well as multiple staff members have tested positive, with some showing symptoms and some asymptomatic. Several players had fever, headaches and a sore throat, sources who wished to remain unnamed told NJ.com
The university's football players began voluntary workouts on June 15. Four players tested positive from mid-June through early July, school officials said earlier. On July 25, NJ Advance Media reported that the program was halting workouts after six additional players tested positive.
Meanwhile, Northwestern University football paused workouts on Monday after one positive COVID-19 case was detected, reported The Daily Northwestern.
"Northwestern football has paused workouts, out of an abundance of caution, following a positive COVID-19 test result," a university statement said. "During this time medical staff will implement the University's rigorous contact tracing and quarantine protocols to protect the health and safety of student-athletes, coaches and staff."
Northwestern's is the sixth Big Ten program to pause its preseason workouts at some point this summer, following Indiana, Ohio State, Rutgers, Maryland and Michigan State.