The Big Ten will have an eight-game football season starting the weekend of Oct. 24, USA Today reported. The decision was made by the Big Ten's presidents Wednesday morning amidst public pressure, undoing their decision in August to postpone the fall schedule.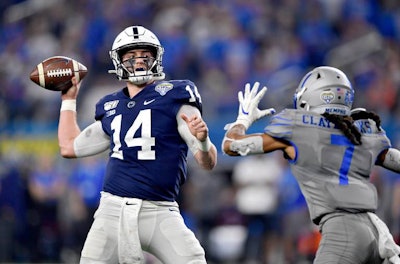 The Big Ten presidents cited new medical information to conclude that they could safely conduct the football season. The "imminent availability of rapid antigen tests for COVID-19 that can be administered on a daily basis" was one such consideration.
"The new medical protocols and standards put into place by the Big Ten Return To Competition Task Force were pivotal in the decision to move forward with sports in the conference," said Northwestern president Morton Schapiro, chair of the Big Ten's council of presidents and chancellors.
Criticism of and pressure on the league – from coaches, administrators, politicians, fans and parents of players – mounted regarding unclear explanations as to why it was postponing when other leagues – the SEC, ACC and Big 12 – still planned to play.
The decision comes with protocols for practices and games, such as daily testing, a Chief Infection Officer at each school and prohibiting players who test positive for COVID-19 from competing for 21 days.