The Supreme Court will take up a dispute between the National Collegiate Athletic Association (NCAA) and a group of student-athletes who say the NCAA's restrictions on education-related compensation violate federal antitrust law, reports CBS News.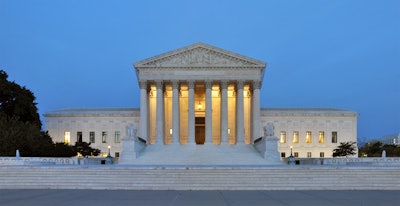 The court agreed on Wednesday to consider the appeal, which was filed by the NCAA after the 9th U.S. Circuit Court of Appeals affirmed a lower court's ruling in favor of the athletes.
The NCAA maintains that student-athletes cannot be paid to play, but that they can be reimbursed for academic and athletic expenses. Meanwhile, the group of football and men's and women's basketball players contend that they should be compensated "at a level more commensurate with their value to their universities, conferences and the NCAA," according to CBS.
The justices will likely hear arguments in the spring of 2021, and a decision — which could have major implications for the NCAA's authority — is expected by the end of June.