Mariah White knows how to make the most out of opportunities. The senior point guard at Cleveland State University, who recently transferred to Missouri State, was determined to play Division I basketball when CSU came calling. It proved to be the perfect fit for the Ohio native, who has excelled on the court, in the classroom and as the Student-Athlete Advisory Committee's (SAAC) first diversity, equity and inclusion (DEI) chair. For her impact on her sport, teammates, friends and community, White is named the 2021 Arthur Ashe Jr. Female Sports Scholar.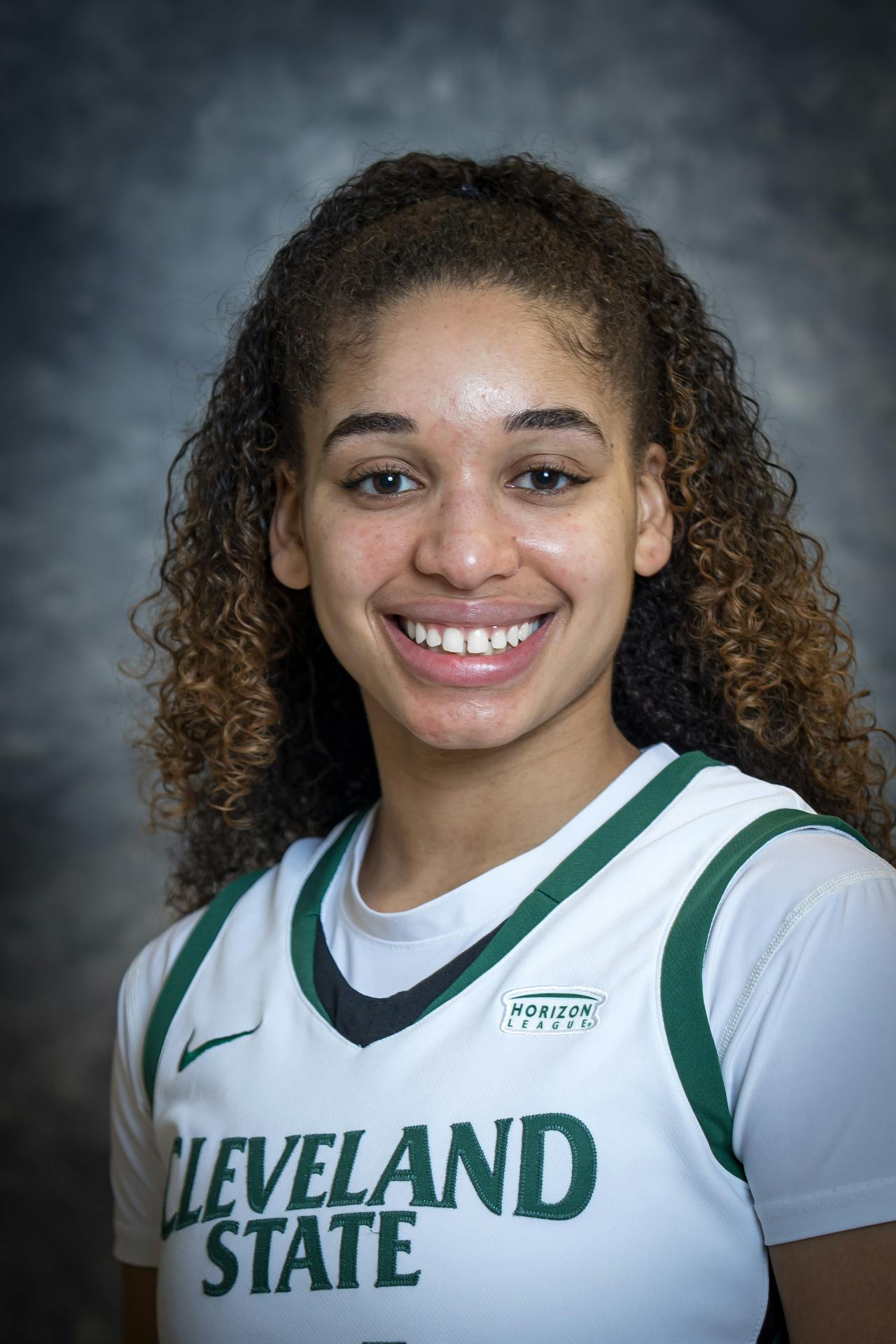 "I had the opportunity to live out my dream of going to college and fulfill my education while playing basketball at a Division I level," says White, who has been on CSU's dean's list and the Horizon League Honor Roll. "Being a student-athlete has given me opportunities I never thought I would have. It's helped me grow into a leader on and off the court."
Her leadership skills were tested early on in her college career when a new head coach joined the team her sophomore year. Chris Kielsmeier says White was a big part of the effort to unite  the team and secure buy-in for his vision for the program. In her senior season, she has continued to lead, keeping players focused during the pandemic and helping lead the team to a winning season.
"She's a vocal leader within the team and within the CSU community," says Kielsmeier. "She has a competitiveness and a passion for many areas of her life."
A big part of White's work with SAAC this academic year included a voter registration initiative among student-athletes, which she cites as an extremely fulfilling experience.
"Since this is a newly created position, we knew she would be the right fit to lay the foundation for our committee," says Dr. Robert Kleidman, CSU's SAAC faculty advisor. "She spurred the development of our DEI framework."
It was important to White to set the standard for the DEI committee while making sure student-athletes felt seen and heard and aware of what resources are available to them.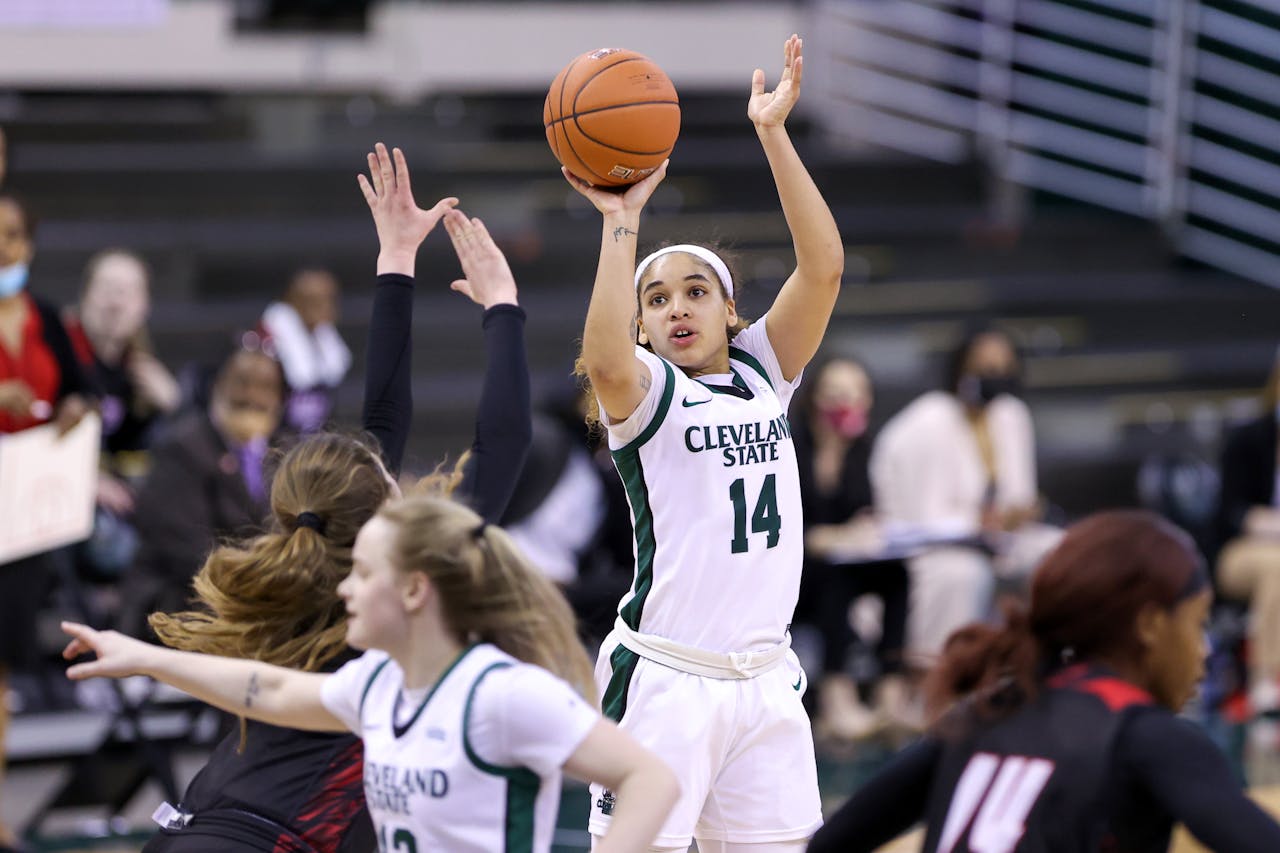 White describes herself as a vocal leader who leads by example. She is a two-time Horizon League Defensive Player of the Year and a three-time All-League honoree, including First Team this season. She led CSU to victory in this year's Women's Basketball Invitational Championship game.
Her tremendous success on the court and in the classroom is a testament to her tenacity, putting in extra time beyond team practice and being diligent in her studies.
"Being purposeful in putting that extra time in" is key, says White. "You also need time to reset and reboot so you won't be overwhelmed."
Reflecting on her four years at CSU, White savors being part of the women's basketball team's best-ever winning streak. She says it was awesome to be able to lead the team to the semi-finals of the conference tournament the last two years.
"She is always positive, and she understands the importance of allowing herself to be vulnerable to make others feel comfortable," says Kleidman.
Self-care was immensely important this year, not only as players navigated the realities of playing during a pandemic, but as a math education major, she has also been student teaching. White wants to teach in underprivileged areas and understands that many students see math as a barrier. She's seen teachers not foster confidence in math, and she wants to change that narrative, saying she loves Dr. Christopher Emdin's book For White Folks Who Teach in the Hood…and the Rest of Y'all Too: Reality Pedagogy and Urban Education.
White has one more semester to finish her degree. Since the NCAA has granted an additional year of eligibility, she's considering playing next season. After that, she will go into teaching and ultimately into graduate school to become a school administrator.
"Dr. Emdin spoke to me when he wrote, you have to meet students where they are — not only academically, but culturally," says White. "Students need to feel seen like their whole self in the classroom or there will always be a disconnect. I saw that firsthand. When you don't feel seen, you feel undervalued. As a teacher, I want to make sure my students know their value."
The Arthur Ashe Jr. Sports Scholar award is a part of Diverse's quarter-century legacy of recognizing outstanding minority young men and women who have distinguished themselves in their academic and athletic pursuits. 
This article originally appeared in the April 29, 2021 edition of Diverse. Read it here.