Over the course of his college football career, University of Miami quarterback D'Eriq King has overcome injury, transferring and the sudden death of his father. Despite adversity, his sense of purpose has not wavered. King is intent on being a leader on the field, excelling in the classroom and speaking up about social justice issues. King is the 2021 Arthur Ashe Jr. Male Sports Scholar.
"Everybody goes through something in life," says King. "At the end of the day, adversity is going to come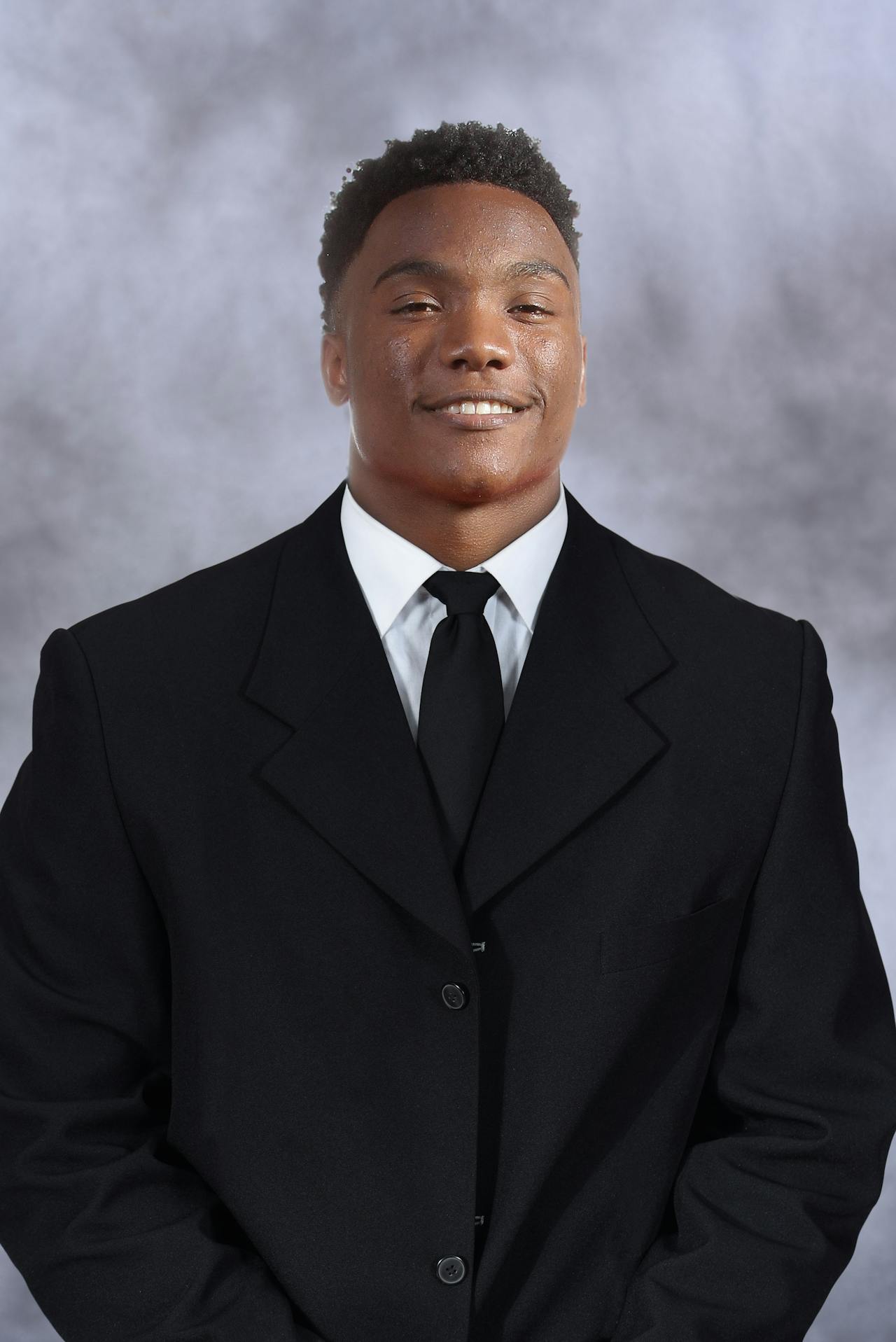 and it's all about how you react to it and how you keep pushing."
King began his college playing days at the University of Houston, his hometown, earning the starting quarterback spot. He suffered an injury in 2018, returned in 2019 and then decided to redshirt after the first four games. Before transferring to Miami, he completed his bachelor's degree in health with a minor in sociology.
"I took a lot of sociology classes and really loved it — how humans think and how the mind works, what people go through and how it shapes them in their lives," says King.
Right from the start of college, his goal excelled both on the field and in the classroom. King loves getting out of the football bubble and going to class, saying it's inspiring. He enjoys meeting students who have no connection to sports and learning about their goals and aspirations.
"Going to college can be a lot, especially being a student-athlete," King says. "It took me a little time to get adjusted to it, but once I did, I found what worked for me.
"Playing quarterback, you have to be a leader of the team," he adds. "Keeping up my grades was a big deal. I never wanted to be that person that Coach had to get on about going to class."
He arrived at Miami as a graduate student, pursuing his master's degree in liberal studies, which provides King the opportunity to learn about different cultures and ways of life that he finds fascinating. Demetreus Darden, assistant athletics director and director of football academics, says King displays the poise one would expect of a graduate student. "We appreciate his level of maturity and his attention to details," says Darden.
Miami Hurricanes offensive coordinator/quarterbacks Rhett Lashlee says King's impact on the team has been immeasurable.
"Obviously, he's a great football player," Lashlee says. "What's helped us on the football field and off more than anything is who he is, the character he has. He gave stability to our program. He provides leadership and a great example for all of our guys."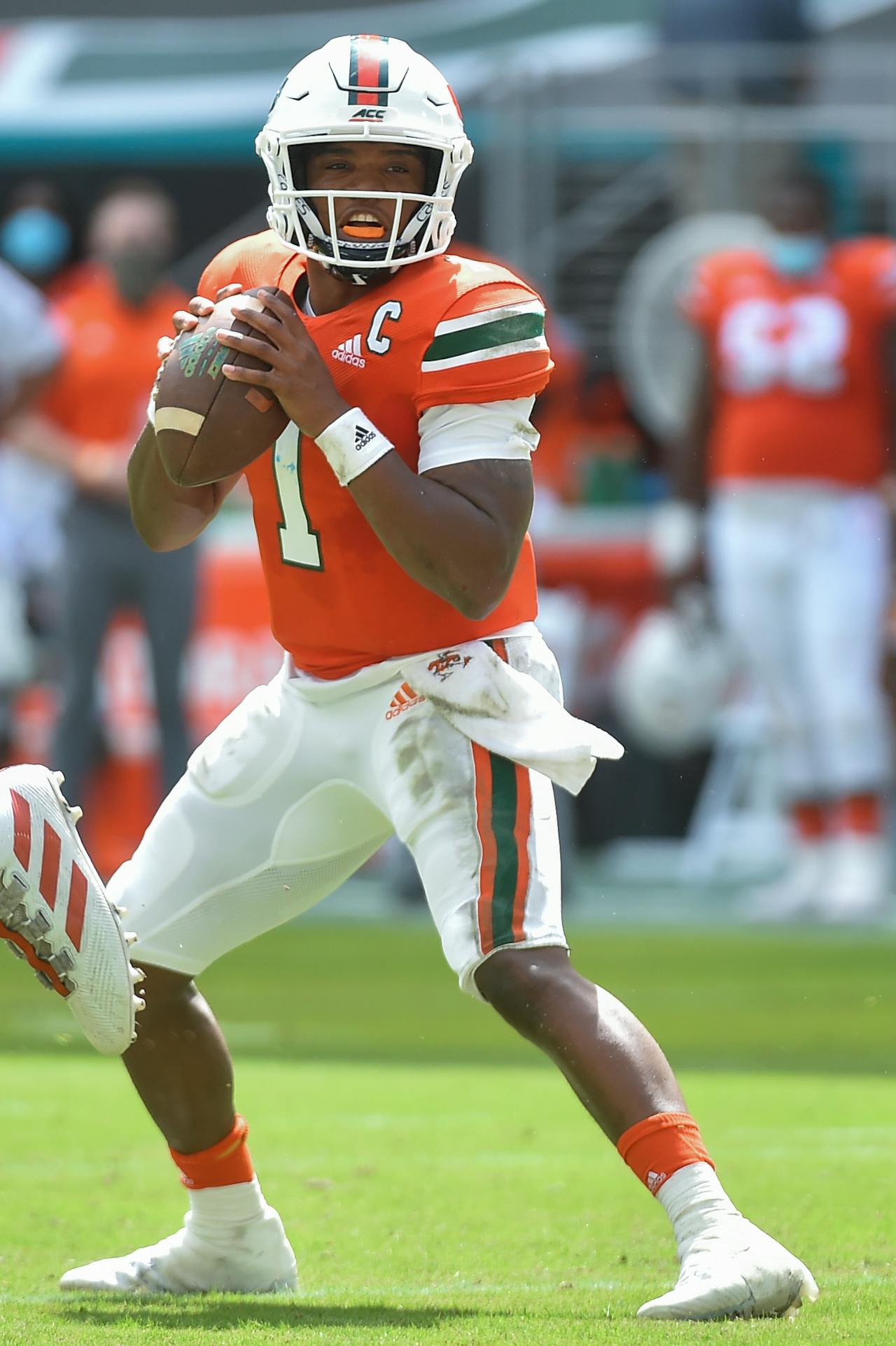 At the conclusion of the 2020 college football season, after the Miami Hurricanes played in the Cheez-It Bowl, King was diagnosed with a torn ACL. He reports that his rehab, which he does twice a day, is going well and he expects to play in the next college season.
King loves football and says he feels joy every time he steps on the field. In the long term, he hopes for a pro career. After that, he plans to go into college coaching, noting the impact that coaches and mentors have had on his life. Lashlee says King will make an excellent coach: "Whatever he does, he will be successful. He's going to impact so many lives."
Community service activities have been affected by the pandemic, but King has always appreciated making an impact in that area. He recently did a Zoom meeting with Miami's Bridges Program, which invites high-achieving high school seniors from historically underrepresented populations to engage with current students, faculty and staff.
"Talking to underprivileged kids about adversity, leadership, school and sports," he says. "We let them ask questions and try to give them advice. I try to do stuff like that as much as I can. … At the end of the day, that's the next generation and you want the next generation to be better than yours."
Last summer, King took a decided stand on social justice issues, speaking out to his teammates, coaches and university administration. Darden says King's master's degree enhances his understanding of people and the world.
"I lead by example, and also I can be vocal and have conversations with my teammates that need to be had," King says. "It's not cool to not go to class and not make good grades. Getting a degree can take you a lot farther than football."
The Arthur Ashe Jr. Sports Scholar award is a part of Diverse's quarter-century legacy of recognizing outstanding minority young men and women who have distinguished themselves in their academic and athletic pursuits. 
This article originally appeared in the April 29, 2021 edition of Diverse. Read it here.