The NCAA Board of Governors is in the beginning stages of re-examining its policies around transgender participation in sport, following controversies over its handling of the women's basketball and volleyball tournaments earlier this year. Tuesday, the body discussed a report on gender equity, transgender inclusion and sexual violence in its championship competitions.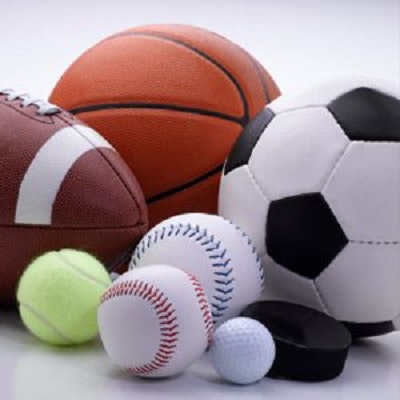 "The NCAA is trying to be very deliberate and very thoughtful in their approach," said Dr. Jaime Schultz, a professor in the department of kinesiology at Pennsylvania State University and one of the experts advising the association as it seeks to review available data. "They haven't always been thoughtful about their policies, [but] I think the issue is becoming more visible … so I think it was time to re-evaluate and reassess."
Some scholars say it's about time.
"The NCAA has effectively created rhetoric of inclusion in their institution that doesn't correspond with their actions," said Dr. Jennifer McClearen, an assistant professor in the department of Radio-Television-Film at the University of Texas at Austin whose work focuses heavily on gender representation in sports.
Schultz says the issue of ensuring gender equity in sports is really one that reflects the need to promote better gender equity in society as a whole.
"It's really about inclusion, it's about equity. It's about recognizing that society is diverse and we need to see that reflected in our sports," she said. "What happens in sports has a significant impact on the way we look at people in general. … Discrimination in sport licenses discrimination in other areas of social life. You can't really separate sport from the rest of our culture. It's impossible."
Shultz said the issue of transgender representation in sports, in particular, has become a politically polarizing issue, as members of the conservative right have failed to gain traction with efforts to pass discriminatory bathroom and healthcare legislation, but sports is an area where people feel strongly about fairness and competitive advantage, so they're finding more traction there.
"Transgender athletes are not a threat to women's sport," Schultz said.
McClearen said she has questions about how the NCAA can hold championships in states that have anti-trans legislation in place.
"The NCAA claims that hosts will have to ensure a safe environment free from discrimination, but how is that possible if it is illegal for trans athletes to participate or even go to the bathroom in states that have banned them? Trans athletes will not feel safe competing in environments that legally discriminate against them," she said.
"The NCAA has yet again chosen profit over the well-being of its athletes and have proven that their actions do not align with their attempts to use inclusive language," she continued. "There should be recourse for states who choose overt bigotry and the NCAA has shown that it is unwilling to do the right thing and provide that recourse."
Joanna Hoffman, director of communications for Athlete Ally, a national nonprofit that supports LGBTQIA+ athletes at all levels, said the NCAA's commitment to gender equity is not reflected in its site selection.
"NCAA policy states that NCAA events in all divisions must provide environments that are safe, healthy, and free of discrimination. Selecting states that have legislated discrimination against transgender student-athletes makes it impossible for the NCAA to implement their above policy. We are in solidarity with the elite athletes and over 1000+ student athletes who have spoken out over the past two years for the rights of transgender student-athletes to participate in sports free from discrimination," she said. "We continue to call on the NCAA to reverse this decision and support the right of all student-athletes — including transgender student-athletes — to be safe, healthy and free of discrimination while participating in NCAA events."
Often missing from the conversation about gender identity in sports is the impact on the student-athletes themselves.
But McClearen said the conversation often misses the actual humanity of the student-athletes at the center of the debate, as political figures divisively exploit their identities.
"Research has shown again and again that schools and institutions who create inclusive policies that stand up for transgender students create an environment where they feel safer being themselves, have higher self-esteem, and are less likely to attempt suicide, which is unfortunately far too common in trans youth," McClearen said. "Trans people are far less likely to join sports teams if they sense they won't be supported, which means that too many trans folks miss out on all the wonderful things sports can offer. Institutions like the NCAA must take active steps to show they are supporting transgender athletes in order for those athletes to thrive. Active steps go beyond just saying 'we are inclusive' and instead risk their revenue and political ties to support trans athletes."