The NCAA finally is allowing student-athletes to benefit from their names, images and likenesses (NIL) — a move many say is long overdue.
While many worry the decision will actually deepen the division between the haves and have-nots in intercollegiate sports, experts argue it will likely do more to level the playing field and provide more opportunities to female athletes and those in lesser-known sports.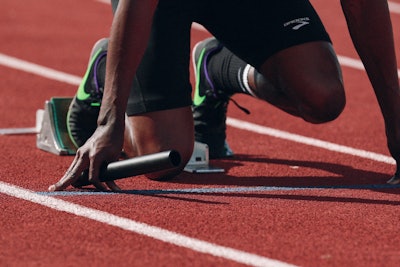 "I think it's fantastic, and I think it is long overdue for athletes to be able to receive money for their labor. I think especially female athletes, or athletes that are not in men's basketball or football, these four years of college are possibly the last time they're going to play on this type of stage," says Dr. Amanda L. Paule-Koba, a professor and program coordinator in the Department of Sport Management at Bowling Green State University and co-editor of the Journal of Athlete Development and Experience.
For the vast majority of student-athletes, says Paule-Koba, their earning potential is at its highest while they are in school. And while most won't make the hundreds of thousands of dollars that dissenters claim will ruin the amateurism aspect, even a couple hundred dollars can go a long way.
"Most of them are not going to make a lot of money — for a lot of college students, if it's $500 that's great," she says. Even if it's just being given extra apparel to serve as a brand ambassador or free meals here and there at a local eatery in their hometowns, there are still benefits for athletes who know how to market themselves, Paule-Koba says.
Still, she sees this as a tremendous opportunity, particularly for women athletes and those in lesser-known sports.
More opportunities for female athletes
"Right out the gate, everyone wants to think men's basketball and football is going to get all of the things. Historically, that's what's happened — media, television coverage, revenue — that's where all the attention has gone," she says. "[But] female athletes far outpace the male athletes, in terms of knowing how to market themselves via these platforms," and they're better at fan engagement, she adds.
It's not hard to see the potential when you think about the virality of UCLA gymnasts Katelyn Ohashi and Nia Dennis, whose artistic floor routine in January racked up over 10 million views as well as personal shout-outs from Michelle Obama and Janet Jackson. For these athletes, who are "competing in sports that have really visual components (and whose routines are) so aesthetically pleasing that you want to watch it, you want to follow along," there's a lot of revenue potential, says Dr. Thilo Kunkel, an associate professor and director of the Sport Industry Research Center at Temple University.
Kunkel says part of the research he has been doing in anticipation of the NIL decision is looking at the differences in social media popularity between male and female athletes — and he says there really isn't any significant difference.
"I think what we'll see the real benefit and the real impact of this legislation will be is not on the gymnast that has five million followers and signs with the highest level agency. It's really on those athletes that have two- to three-thousand followers and can help drive some engagement in their community," he says.
"They'll make a few thousand dollars and those few thousand can really go a long way and help those athletes."
Toppling the power structure
Some have expressed concern about the responsibility of managing the sudden influx of money, but Dr. Joseph N. Cooper, the J. Keith Motley Endowed Chair of Sport Leadership and Administration and an associate professor at the University of Massachusetts Boston, says that concern is problematic.
"A lot of times with the NIL is there's this undercurrent of racism embedded in it, and this notion of paternalism that somehow you know what to do with that money better than those families — or even the athletes themselves," Cooper says.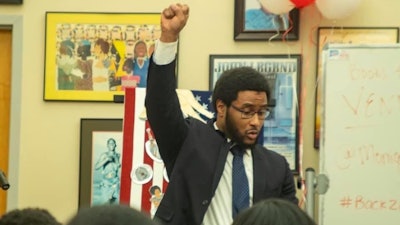 "What they do with these athletes, particularly Black athletes — there are loaded assumptions about what they will do if certain things change," he continues. "The stereotype would suggest that they and their family, or the people connected to them, would waste the money. … What somebody does with [the money] is inconsequential to the fact that they are owed that money."
Citing research from Duke University sociologist Dr. Sandy Darity, Cooper points out that data actually show people who come from less do better with sudden influxes of money than those who are accustomed to having money, but Cooper says even the assumption that the majority of top college athletes come from economically disadvantaged backgrounds plays into negative stereotypes.
"When you think about the amount of money required to excel at the highest level in some of these sports … their parents were financially in a position to provide even just the disposable income and the time to do that," he says, adding, "There needs to be a heightened hesitancy to perpetuate stereotypes."
Cooper cites athletes like New Orleans Pelicans forward Zion Williamson, who, he points out, had a big enough brand and following going into college that Duke University arguably benefited more from his signing than Williamson himself did.
Cooper says he believes the decision will allow more agency for Black student-athletes to choose HBCUs or other schools that might actually be a better fit for them and not have to make decisions solely based on which school is able to offer the biggest scholarship.
"It will provide more empowerment," he says. "Now a talented young [man or] woman can say if I already have an endorsement deal here, then I don't have to go to UConn, I can go to an HBCU. … I think the NIL could really serve as a benefit to the schools and programs that have really lagged behind in this college sports arms race."
Some might say that the reason the NCAA fought so hard against the changes to the NIL policy is because the entity whose mission is supposed to protect the student-athletes has actually become their biggest exploiter.
However, Paule-Koba says the association needs to realize that allowing the student-athletes to profit off their own likenesses doesn't adversely affect anyone.
"Part of that just goes to historical notions of control and privilege, specifically surrounding basketball and football and wanting to control your athletes. And if you don't have anything, I can control you, and now you're going to have something, and you'll have a little bit of power and freedom," she says. "I don't think the NCAA or universities or certain coaches are very comfortable with that. … You can't control all the things — and that's a good thing. These young women and men should be able to control and make choices for themselves that could potentially have real benefits for themselves or their families."
A responsibility to care for the athletes
At Temple, all incoming freshmen student-athletes will now be required to take an NIL class that details the basics of what student-athletes can and can't do under the NIL ruling, as well as the basics of financial literacy, financial responsibility and some discussion of managing and creating content.
Kunkel says, ultimately, "It's everyone's individual responsibility to learn how to market yourself and what to do with the money that you earn. However, if you are an organization overseeing 480,000 student-athletes — aka the NCAA — and if you're an organization where student-athletes compete under your logo/brand umbrella, then the institutions do have a responsibility to teach those student-athletes how to build a brand, how to monetize that brand and how to do it responsibly."
But Cooper says more financial education needs to be part of a more holistic effort to care for the athletes' whole beings, with particular attention to the intersectionalities they bring to their sports.
Citing the recent mental health controversies of high-profile athletes like Simone Biles and Naomi Osaka, Cooper says it's important to pay attention to how athletes' identities might impact the way the public interacts with them.
"If they care about the holistic development and wellness of their college athletes, there has to be an acknowledgement of the diversity of their college athletes and the distinctness that goes along with those differences," Cooper says. And that can't just be providing boilerplate mindfulness instruction or yoga twice a week, he says.
"The NCAA could work with [these affinity groups] and create a consortium where people can bring ideas around what are some of the unique issues of athletes who identify as queer, trans, as Black, as Asian or Asian-American, Indigenous … and how we can begin to incorporate culturally responsive" interventions to best meet the needs of those athletes, he says.
And there needs to be an intentionality in the way data is collected, he says, to make sure everyone is represented in the data sets that are used to make decisions.
"We've got to unlearn as much as we're learning, and a lot of the verbiage we use when we talk about race, class, gender — there are a lot of assumptions that we make that, one, from an empirical standpoint are inaccurate and, two, if you're not using the right language, you're not solving the problem you're trying to solve," he says. "Before [student-athletes] put that uniform on, there are a lot of other identities too, and … there has to be an intentionality to listen and learn and to be adaptive of your policies and practices, and there has to be a commitment to follow through … that involves data-driven solutions."
This article originally appeared in the September 16, 2021 edition of Diverse. Read it here.