"Sorry—I f---ed this up. I double checked and misread the text. I think they are naming Brian Daboll. I'm sorry about that. BB."
That text from Bill Belichick to Brian Flores, former head coach of the Miami Dolphins, opens the lawsuit Flores filed at the beginning of this month against the National Football League (NFL), the New York Football Giants, the Miami Dolphins, the Denver Broncos, and 20 other NFL teams alleging racial discrimination in the hiring of head coaches.
Belichick had texted Flores three days before he was to interview for the open head coach position with the New York Giants, mistakenly congratulating him on his success. For Flores, it meant that his upcoming interview with the Giants would be entirely performative.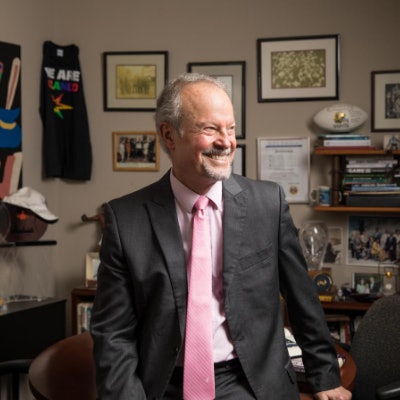 Dr. Richard Lapchick, founder and director of The Institute for Diversity and Equity in Sports (TIDES), called the text "a smoking gun," a clear indicator that Flores was only being interviewed by the Giants to meet the standards of "The Rooney Rule," a mandate established in 2003 that required all NFL teams to interview at least one candidate of color for head coaching or senior positions.
Lapchick was one of those who advocated for the rule's creation, in an effort to change the NFL head coaching landscape that had, at that time, only three Black head coaches.
But twenty years later, there are even fewer Black coaches on the roster. This week, civil rights leaders including the Rev. Al Sharpton called for the rule to be replaced with specific recruiting and hiring practices to address the crisis.
Sports scholars like Lapchick recognize that what Flores has done in filing this suit has taken great courage, potentially putting his career in jeopardy. In 2016, 49ers quarterback Colin Kaepernick chose to take a knee during the national anthem to protest racial inequity and the mistreatment of Black and Brown individuals at the hands of police. Kaepernick was subsequently fired and has yet to play on any other NFL team.
But Lapchick said he believes that the world has changed since the murder of George Floyd. NFL players started wearing the names of those killed in police custody on their helmets, and more NFL viewers are supportive of athletes taking an activist stance. Lapchick said he believes the NFL will want to take action to address the inequities within the league.
Dr. Brandon Martin, vice chancellor and director of athletics at the University of Missouri – Kansas City, agrees.
"There's going to be more intentionality with the NFL to make an even more conscious effort to build this pipeline. And there's going to be more accountability, because in my opinion, the NFL doesn't want this to be a distraction," said Martin. "This is going to continue to force more change. And if it doesn't happen, it will be evident that [the NFL] doesn't care."
Since the filing of the lawsuit, two non-white coaches have been hired: Lovie Smith at the Houston Texans, and Mike McDaniel at the Miami Dolphins. Dr. Eddie Comeaux, a professor of higher education policy and founder and executive director of the Center for Athlete's Rights and Equity (CARE) at the University of California: Riverside (UC Riverside), said Smith and McDaniel's hiring is already a sign that Flores's lawsuit is changing things.
"We have to create spectacle; we have to make it messy. That's what Flores is doing," said Comeaux. "I think that's the biggest way we can effect change, creating these spectacles, putting pressure on ownership to say this is unacceptable, especially when we see that we're not represented in your senior leadership or staff."
During the 2020 presidential election, reports surfaced that many owners of NFL teams donated to President Donald J. Trump's campaign, which Lapchick said could give some indication of their racial priorities. Of the 32 owners of NFL teams across the country, only two are not white and none are Black.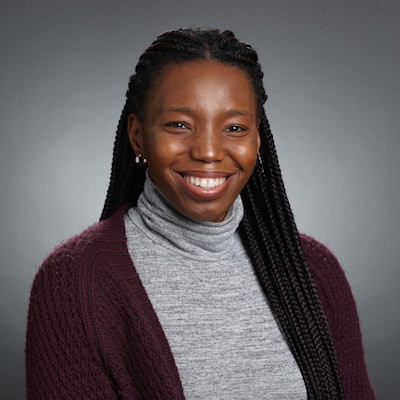 Dr. Ezinne Ofoegbu, an assistant professor of educational leadership at Santa Clara University, said those numbers are typical of NFL representation.
"The NFL is built off of excluding Black and brown folks from positions of leadership and power," said Ofoegbu. "And that's in coaching, general manager positions, any position of symbolic or authoritative power and leadership."
It will take immense pressure from stakeholders within the NFL to make systemic changes, she added.
"The folks who have power don't want anything to change. The system works for them." said Ofoegbu. "If the people who are in power do not care about this, then it'll be hard to shift the culture to one that values having the same or sensical proportion of Black coaches to match Black athletes. It has to start with the leadership."
That dynamic is cited in the leading paragraphs of Flores's lawsuit: 70% of the players in the NFL are Black. The lawsuit likens the dynamic between players and owners to be like a "plantation," where white owners sit in luxury boxes and watch Black players expend their bodies for entertainment.
"The thing about the Rooney Rule—you can put these things in place but that's not enough to address cultural, systemic issues that exist," said Ofoegbu. "All that rule does is make it easier for folks to be performative."
To change the cultural dynamics at play, Comeaux said that NFL team sponsors and television advertisers have a big role to play. Patrons could make the choice to withdraw monetary support until more equitable hiring practices are established. That was what ultimately moved the needle on the renaming of the Washington Commanders in 2020, who had for years worn a slur against Indigenous people as their moniker.
Lapchick agrees.
"It's going to take public pressure. The owners aren't just going to automatically change. They need to know," said Lapchick. "As people really understand what they're doing when they're racist or sexist—the human toll that takes on children and families—I think that most people are essentially good people who want to do good things. That education button just has to be pushed."
Liann Herder can be reached at lherder@diverseeducation.com.