While no one can deny the progress that women's sports have made since Title IX became law in June 1972, the stark reality of intercollegiate athletics were laid bare at last year's NCAA Division I Women's Basketball Tournament. A Tik Tok video posted by Sedona Prince, a player from the University of Oregon, showed that the women's weight room for all the athletes—the women's and men's tournaments both took place in bubbles due to the pandemic—consisted of one small rack of free weights and some yoga mats. Images of the men's weight room showed a fully equipped gym. Other disparities were subsequently showcased in everything from food to swag bags.
Title IX is a federal civil rights law stating that any education program receiving federal financial assistance cannot discriminate in allocation of those funds based on gender. While this is not limited to athletics, sports have largely been the focus. The NCAA website states, "Title IX requires the equal treatment of female and male student-athletes."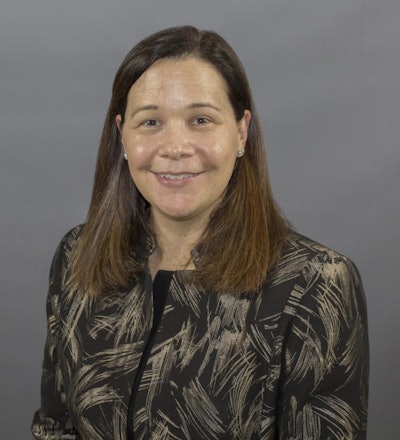 "We are a nation of laws, and one of the most impactful laws for women's sports was Title IX and the Education Amendments Act of 1972," said Danielle M. Donehew, executive director of the Women's Basketball Coaches Association (WBCA). "We've seen an incredible growth in women's sports participation numbers, and specifically for women's basketball we've seen an incredible opportunity of investment in our sport as a business and as an asset for an athletic department."
Still, despite the clear terms, many colleges and universities are not in Title IX compliance. The circumstances around last year's Division I basketball tournaments led to external review of NCAA championships and recommendations for addressing the gender inequality.
Dr. Ketra Armstrong, a professor of sport management and director of the Center for Race & Ethnicity in Sport at the University of Michigan, said that over the past 20 years there has been considerable pushback against Title IX, not only from institutions, but also from elected officials.
Armstrong played college basketball in the mid-1980s and her entry into academia came as a basketball coach and then an administrator before completing her doctorate and becoming a faculty person. How institutions treated Title IX, she said, has depended on the school.
"Some programs are more financially solid than others," said Armstrong, who sees gender equity celebrated at Michigan. "When I worked at a program that had a lot of money, clearly there was equity and you could see it—in travel, uniforms, practice facilities and even in the support, such as marketing. But when I was at a place that didn't have deep coffers, you could clearly see it prioritized men's sports.
"There was a tug of war in craftily negotiating how to get around Title IX and that still continues today," she added.
One of the things we see today thanks to Title IX is the cultural legitimacy of women's sports, said Armstrong.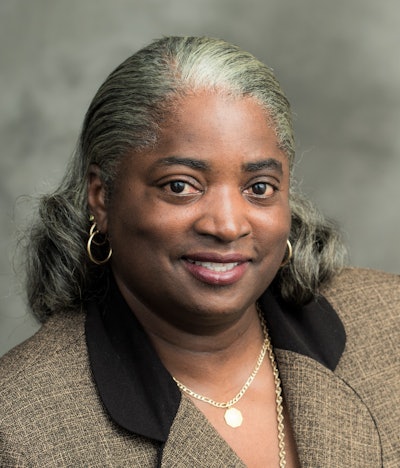 "With the cultural legitimacy we're seeing women's sports being marketed and having market appeal," Armstrong said. "These are things that are the beneficiary of Title IX. … We're also seeing the change of boys and men watching women's college sports."
Gender equity has impacted Black female student-athletes differently that it has white female student-athletes. Armstrong noted that many of the sports that colleges and universities added to be in Title IX compliance—such as field hockey, rowing, softball, swimming and lacrosse—were not typically sports in which Black girls and women participate. Over time, that has changed as people realized that Black women can excel in more than just basketball or track and field, but there is still disparity.
"Black girls and women have benefited from Title IX, just not to the same extent as white women," said Armstrong. "Some of the sports that were added oftentimes could be expensive sports.
"When you talk about as leaders, I think we're getting there," she added. "We're seeing more Black women as head coaches…and in the administrative ranks, but we still see more white women breaking the glass ceiling. … It's starting to change because our athletes have become empowered and we're at a different place in our country."
Now two decades into her work on the business side of women's basketball, Donehew said while there has been enormous progress over these 50 years, last year's Women's NCAA Tournament in San Antonio brought to the forefront a reality that there is still a long way to go. Over the past year, the WBCA has been very involved with NCAA efforts for women's sports.
"We have been working very diligently to support the NCAA's efforts over the last 11 months to prepare for this upcoming championship," said Donehew of the NCAA Tournament that starts next week. "I'm pleased to see what the NCAA has been able to do in a relatively short amount of time to make enhancements to this year's championship, but…there are still some hurdles to overcome. We're still battling some of what the WBCA is calling our path to parity."
Donehew said support for women's basketball from the business world is increasing. Broadcast numbers, social media impressions, ticket sales and overall corporate support are growing rapidly.
"One of the really exciting effects of Title IX is that we now are seeing female leaders in major corporations, government, business, healthcare, education and every industry in our country who are former athletes," said Donehew.