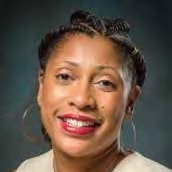 When Louisiana State University (LSU) women's basketball team came close to defeat at the hands of Jackson State University women's basketball team in the NCAA Women's Basketball Tournament, LSU head women's basketball coach Kim Mulkey expressed her respect and admiration for the Tigers from Mississippi — and head coach Tomekia Reed.
"I just know talent, and I respect people from afar on a job well done," says Mulkey at a press conference following LSU's victory.
Mulkey also quipped that Reed would not be at JSU long if the institution did not pay her more, and HBCU supporters were quick to point to the disparity in resources between the programs. A stalwart of the Southeastern Conference, LSU managed an athletics budget in 2019 over $127 million; JSU's budget is under $8 million and ranks near the bottom of the Southwestern Athletic Conference budgets. But those familiar with HBCU sports culture say it is rarely about the money for coaches and staff at the institutions.
"I understood where [Mulkey] was going with that — an individual having that much talent deserves to receive those kinds of accolades, which go with salary," says Dr. Akilah Carter-Francique, executive director of the Institute for the Study of Sport, Society, and Social Change and an associate professor of African American history at San Jose State University. Carter-Francique, who was on the faculty at Prairie View A&M University prior to her arrival at San Jose State, says that many people at predominately White institutions do not understand the cultural significance of working at historically Black institutions for Black faculty and staff.
"If we compare HBCU environments to those PWI institutions … HBCUs are safe spaces for Black students, for Black athletes, for Black faculty," she says, adding that there is an inherent "sense of value of working in those institutions that have been historically marginalized."
A family affair
Many HBCU supporters bristled at the idea that the national spotlight might seek to lure talent away from the institutions — even amid what seems to be a resurgence of media attention on athletes and coaches at HBCUs. Additionally, several high-profile prospects have opted for HBCUs over major PWI programs of late.
HBCU alumni and supporters can be very protective of coaches, players, and staff members as in a family. A quick glance in any of the popular online forums for HBCU sports, like the popular SWAC Sports Central Facebook group which boasts over 43,000 members, provides a snapshot into the pride and passion the community feels about not just its sports, but the institutions overall. And that is only magnified when a team is winning.
Before Reed arrived to JSU, the institution had not seen much success when it came to SWAC basketball. However, since she returned to her hometown, the Tigers have won their first SWAC championship in ten years in 2019 and have gone back-to-back as champions in 2021 and 2022, making the NCAA tournament three of the last four years.
Reed herself said in an interview after Jackson State's 83-77 loss to LSU that she hopes the attention the team's performance garnered for the program would not center on poaching talent but would help to elevate the national profile of HBCU athletics and garner respect — and dollars — for the Division I HBCU conferences, the Southwest Athletics Conference, and the Mid-Eastern Athletic Conference.
"We have to fight for our institution. We have to fight for our conference," she says during a post-game interview. "We have to continue to fight for our culture. We have to continue to knock on walls to get respect. … It's time to come back and knock the walls down."
But it is not only that, as Carter-Francique points out, it is about the relationships and the sense of camaraderie.
Reed, Jackson State Athletics Director Ashley Robinson, and JSU's new men's basketball head coach, Mo Williams, a former NBA star, all graduated from William B. Murrah High School in Jackson, where each was a star student-athlete. Reed and Robinson graduated in 1999, and Williams in 2001. Despite going their separate ways for college, the three essentially grew up together.
In a 2019 article for the Clarion-Ledger in Mississippi, Robinson told reporters the Jackson State athletics director post was his "dream job," saying, "I tell people this is more than a job for me, because I grew up here."
"There is so much talent at these institutions, so much heart from these coaches and what they give. They provide holistic development — which I believe is oftentimes missing from these predominately White institutions," adds Carter-Francique, who acknowledged she "wore many hats, wore many roles" at Prairie View, but still misses the feeling of being part of the family.
"You can be your authentic self and give of your authentic self to not only your role at that institution, but the students that you interact with," she says.
Addressing disparities
Still, despite the love that many at the institutions have for historically Black colleges and universities, it is no secret that there is not one HBCU that could compete with a Power 5 institution on budget and financial resources.
"When you think about the mid-major schools, when you talk about sponsorship dollars, when you talk about athletic expenditures for HBCUs," there are still major differences, says Dr. Billy Hawkins, a professor at the University of Houston in the Department of Health and Human Performance and co-editor of Critical Race Theory: Black Athletic Sporting Experiences in the United States along with Carter-Francique.
Part of this may be due to disparities in enrollment size. Student fees account for $9 million of the University of Houston's budget, according to Hawkins, "that's half the budget for Prairie View." But there is also a broader historical impact and an overall idea of PWIs continuing to pluck the best talent from HBCUs.
"It goes back to desegregation of sport," Hawkins says. "Race is sort of central when we talk about collegiate sport and professional sport in this country. There's this huge wealth transfer, when you talk about athletic expenditures and the amount of revenue that's being generated for these institutions" by Black athletes — who would have previously attended Black institutions.
Hawkins says it is also important to acknowledge the role disparities in state funding have played in disadvantaging HBCU budgets overall. In Mississippi, for instance, state officials settled a class action lawsuit in the 2001 Ayers v. Fordice case that alleged the state had been maintaining separate and unequal systems of higher education. The state was ordered to pay $503 million to the state's three public HBCUs through June of this year, including Jackson State, Alcorn State, and Mississippi Valley State. According to public records, the schools have received only about 60% of the funding to date.
"It is extremely important when we talk about the HBCU experience, because … when you talk about the Morrill Act, for example, and how [federal and state governments haven't] kept up in terms of spending, and supporting these institutions … definitely in terms of state funding, there should be a bit more pressure put on state dollars being allocated, not necessarily to athletic departments, but to HBCUs in general," Hawkins says. The Morrill Act of 1890 law, which prohibits the distribution of money to states that make distinctions of race in admissions, requires each state show race was not an admissions criterion or designate a separate land-grant institution for people of color.
Hawkins says conference commissioners, presidents, and athletics directors have a role to play, too. He says they have a responsibility to tap into the energy around social justice in broader society to help advance HBCUs when it comes to television revenue and sponsorship conversations.
"In the case of social justice, in the role that HBCUs have played, definitely in terms of the Black struggle in this country, I think HBCUs should capitalize off of this moment, in terms of making sure that not only enrollment numbers increase, but hopefully in terms of that funding being replicated in the athletic departments," he says.
"I'm quite sure there are a lot of sponsors … having a social justice orientation all of a sudden," Hawkins says. "A lot of these corporations now have [as] part of their mission this social justice orientation. HBCUs should be able to hold these organizations accountable — are you putting your money where your mouth is?"
This article originally appeared in the April 28, 2022 edition of Diverse.