The pandemic has upended athletic departments in every division. There are COVID-19 protocols, ever-changing schedules, and losses in revenue that impact student-athletes, coaches, and staff. Overseeing it all are athletic directors who must figure out how to get everything done with less revenue, more expenses, and an ever-changing college sports landscape.
We found five female ADs at institutions playing at the Divisions I, II, III and community college levels of National Collegiate Athletics Association (NCAA) competition, as well as one whose institution competes in the National Association of Intercollegiate Athletics (NAIA), who address some of the most pressing current issues in intercollegiate athletics. They also work toward advancing gender equity as the 50th Anniversary of Title IX approaches.
"As we continue to come out of [the COVID-19 pandemic] and recognize the challenges that our staff and our student-athletes have had — in their own development and experiences — it's been significantly different the last two-plus years than any of us ever anticipated," says Chrissi Rawak, director of intercollegiate athletics and recreation services at the University of Delaware, a Division I institution that competes in FCS football. "We're still trying to reconcile and understand what the implications are — mental health challenges, learning challenges, and the opportunity to compete."
Pressing Issues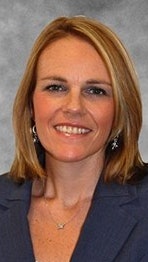 Heather MacCulloch, director of athletics and recreation at Baruch College (part of the City University of New York) says lost revenues have been problematic and creativity has been essential. Baruch's athletic department relies heavily on rental income from its facility, which provided the payroll money for several employees in the department. That income stopped when the facility shut down in March 2020. Although sports resumed at the Division III institution for the 2021-22 academic year, rentals are still not allowed.
"Another issue for us is lack of outdoor facilities," says MacCulloch, detailing an issue many urban institutions face. "A lot of time, money and energy are spent on making inquiries to every and any place that we can either get a permit for or rent. This is not only for games but practices too."
Pressing issues for Mary Hegarty, athletics director at Santa Ana College, a two-year institution in California, are centered around California-specific rules she hopes to influence to change. In California community colleges, full-time coaches have typically been full-time tenured faculty members (usually teaching kinesiology) with tenure largely based on academic assessments and professional responsibilities, not athletic outcomes. When she took this job four years ago, most of the coaches were already in place and she could not make changes.
"It's an anathema to coaching and outcomes," says Hegarty. "You have a job for life regardless of how much you win or how many students transfer [to four-year institutions] or how well you develop students of character. I'm working on an alternative model that I can work through the system in order to make some of our part-time coaches full-time."
On a national level, Hegarty notes mental health for student-athletes and coaches is an extremely vital contemporary issue. "During this pandemic, I've seen behavior, conduct, and [other] issues arise," she says. "It seems everybody's level is really high and they're triggered pretty easily."
Tara A. Owens, director of athletics and recreation at Central State University, an historically Black institution in Ohio that competes in Division II, says over the past two years, coaches and administrators have become much more cognizant of the need to support the mental health of the student-athletes. Additional programming has been implemented.      
Changing with the times     
The NCAA Division I Transformation Committee is examining issues that continually challenge the division, such as the growing disparity in institutional resources, Rawak says. ADs across the country are waiting to see what will come out of the committee's work. 
"Then utilizing the blueprint that they create to help us then redefine or adjust our own organizations," Rawak says. "There's some anticipation about what this will be and how we as leaders sitting in these chairs do the best we can in the moment we're in to get ourselves ready to be able to respond."
Changes to athletes' ability to profit from their name, image and likeness (NIL), which went into effect last summer, are already impacting recruiting, says Rawak, and athletic directors must figure out how to respond. Making it more complex is the lack of federal law governing NIL.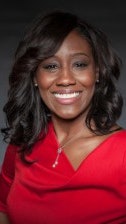 Dr. Kiki Baker Barnes, athletic director at Dillard University — an historically Black university in New Orleans that competes in the NAIA —  and commissioner of the Gulf Coast Athletic Conference (GCAC), notes that NAIA has granted student-athletes the ability to exercise NIL opportunities since 2019. 
"Our most pressing issue is the student-athlete experience and how that's impacted now by NIL," Baker Barnes says. "[NAIA] recently signed a deal with a company called Opendorse, which is going to help us, in terms of the education piece ... It's not enough to say, 'You can go make money.' Where is the education and support for these student-athletes so that they know a good deal that makes sense?"
The deal with Opendorse includes helping student-athletes understand what it means to build their brand. By exploring branding, says Baker Barnes, student-athletes learn principles that can help them become entrepreneurs and innovators. 
Gender equity
At Delaware, the sport that has had the most sustained success is women's field hockey, which has won the CAA Conference tournament 10 out of the last 11 years and won the National Championship in 2016. When Rawak came to the university six years ago, field hockey was the model for propelling broad-based success for all athletics teams. Since then, she has hired new head coaches for 12 sports. 
"We've had increased success with all of our other programs, and in this year our men's and women's basketball programs for the first time ever both won their conference championship and went into their respective NCAA Tournament," says Rawak. "[Focusing on achieving] gender equity is part of our DNA."
MacCulloch notes that Division III institutions do not give scholarships. So, to achieve gender equity, she tries to look at all aspects of each program — coaching staff, transportation, playing field access, meal money, apparel or equipment, awards, any programming, social media mentions, and access to athletic training. "We take all of that into consideration, along with the fluctuating roster sizes and scheduling challenges year to year when we are budgeting and planning," she says.
Looking forward
Schools in the California State and University of California systems are changing their transfer requirements, which could impact the kinesiology curriculum at community colleges. If that happens, course offerings will be reduced and there won't be enough full teaching loads for all the tenured professors, which will open coaching spots. Hegarty hopes to create positions like "director of football," a management position that would not involve tenure.
"The management type of position would allow me to have outcomes that must be met in order for a coach to retain their position," says Hegarty. "Even though I know I can't remove a lot of these coaches … I'm trying to change the culture."
Owens says moving forward, she continues to focus on growth and innovative strategies in recruiting, fundraising, hiring, coaching, development and overall operations in order to position the university as a nationally recognized D-II institution. 
"I believe the best working environments are those which encompass a knowledgeable and diverse staff, which includes not only gender but ethnicity, age, religious and cultural backgrounds," says Owens. "By achieving this in our hiring process, we ensure that we approach every situation with fresh sets of eyes and an array of different perspectives in order to make informed decisions, set examples for our student-athletes and guide our institution into the best possible position moving forward."
Gender equity in leadership remains a huge issue. Rawak acknowledges that reaching the AD position as a woman has its challenges, and it is different than a man's experience. 
"When you get into college athletics there is a little bit more of that dynamic that comes out around 'Can you really do this job?'" says Rawak, who has worked in other areas of higher education as well. "I had some folks explicitly say those things to me and I just smiled and said, 'I appreciate your perspective, but I have great confidence in myself and the people I'm surrounding myself with. We're just going to keep working.'"
Baker Barnes is currently the only female athletic director in the state of Louisiana. She has been the only female AD in the conference for most of her 16 years at Dillard. She will be leaving that position at the end of May to concentrate on being commissioner of the GCAC, which will be adding three schools. Baker Barnes, who calls herself The Athletic Strategist, is also a consultant. Her So You Want a Career in Athletics leadership programming is all about developing the next generation of women leaders in sport. 
"Gender equity in leadership is a space where we need to do more work," says Baker Barnes, who has been decisive in her commitment to encourage and empower Black women to be leaders in sports. "The key pieces to strengthening that pipeline are access, opportunity and mentorship. You have to be prepared and positioned to eventually lead."