The Thurgood Marshall College Fund (TMCF) will present its inaugural Champion of Diversity award to the National Basketball Association (NBA) during TMCF's 35th anniversary gala on Oct. 1, 2022.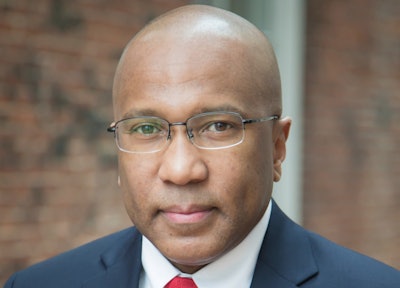 "We are excited to recognize the tremendous efforts of the NBA by presenting them with the inaugural Champion of Diversity award," said Dr. Harry L. Williams, TMCF President and CEO. "It is well deserved for the league because inclusivity and diversity are central pillars of the NBA's strategy. Our core values as an organization align. They have continued to implement impactful strategies to increase diversity, inclusion, and equity in the NBA."
The NBA, one of TMCF's original founding partners, has supported the organization's work since 1987 and has established itself as a strong supporter of historically Black colleges and universities (HBCUs) over the last two years.
The NBA supported HBCUs through the 2021 NBA All Star Game, having teams play to award funding to either TMCF or UNCF. TMCF received nearly $2 million in donations and more than $7 million in free television advertising. During the following year's All-Star event, the basketball league hosted the first-ever HBCU Classic broadcast live on TNT and ESPN2, featuring the Howard University and Morgan State men's basketball programs.
The NBA Foundation also partnered with TMCF in 2022 for its HBCU Fellowship, a paid internship program that puts HBCU student at the NBA office and teams, better preparing them for sports industry careers.