Florida A&M University (FAMU) will be adding at least five more compliance officers and at least two more athletics academic advisers to address compliance issues in the school's athletics department, according to news reports.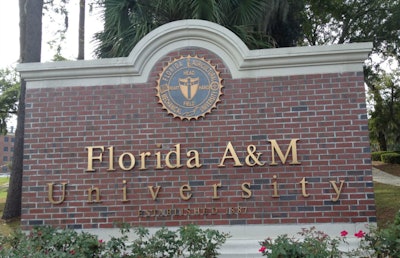 "We hope to have the first two or three compliance people hired within the next 30 to 45 days and the remainder by the end of the fall semester," stated Dr. Larry Robinson, FAMU's president. "It's not so easy to get people, but we are doing our best to get people on the ground by the end of the semester."
This comes after Robinson had an hour-long meeting with football players, which he had asked for after the players released a six-page letter of grievances, including eligibility, financial aid, housing, and complimentary tickets for family.
"We had the opportunity to hear from them and respond to them as well. It wasn't just a listening session on my behalf," Robinson said. "We tried to let them know where the services are. It was a very understanding dialogue. One of the things I most appreciate is the professionalism with which the young men conducted themselves."
The five additional officers will work with the compliance officer for athletics.
"We have committed to hiring compliance people to help with financial aid, academic progress, GPA issues and so forth," Robinson said.
Robinson also pledged to train FAMU's 18 academic advisers in the nuances of advising student-athletes on matters such as academics.