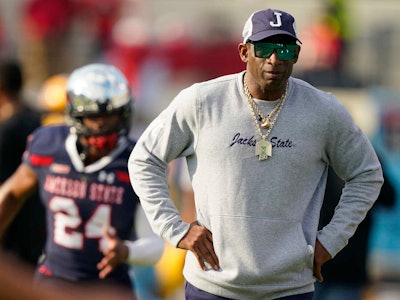 Former NFL star and renowned coach Deion "Prime Time" Sanders is leaving his position as head football coach of Jackson State University in Mississippi and is heading to The University of Colorado Boulder (CU).
"There were a number of highly qualified and impressive candidates interested in becoming the next head football coach at Colorado, but none of them had the pedigree, the knowledge, and the ability to connect with student-athletes like Deion Sanders," UCB athletic director Rick George said in a statement. "Not only will Coach Prime energize our fan base, I'm confident that he will lead our program back to national prominence while leading a team of high quality and high character."
Online, reactions to Sanders's announcement have varied. Some fans were hurt that Sanders is leaving the Historically Black College and University (HBCU) at its peak.
The JSU Tigers finished their 2022 season with a shutout, winning their second consecutive Southwestern Athletic Conference title just last week. Some, like Dr. Charles H.F. Davis III, an assistant professor in the Center for the Study of Higher and Postsecondary Education at the University of Michigan, can't help but wonder at the good opportunities and attention JSU could now lose with Sanders no longer at the helm.
"There was a desire to see him be around longer, based on what he wanted to do for HBCU football," said Davis. "That's where people find concern."
With Sanders as head coach, he pulled in resources and media attention. The number of HBCU football games that aired or streamed live broke records in the last two years. Sanders also donated half of his $300,000 yearly salary to the maintenance and refurbishment of the JSU football facilities. He also helped coordinate a million-dollar endorsement deal between JSU and the athletic clothing company Under Armour.
"As a result of [Sanders's] presence, a lot of things were excavated that were long time concerns of HBCU college-goers, community, alumni, and sports fans," said Davis. "His presence allowed for the way HBCUs have been undervalued to be part of a bigger conversation."
Sanders's contract with CU is equal to $29.5 million for five years, excluding potential bonuses or other incentives. It is the largest financial package CU has ever offered to any athletic coach.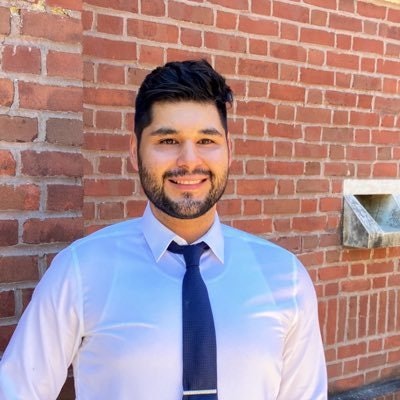 "Financially, [Sanders's] new move to Colorado sees him getting a million-dollar contract," said Dr. Guillermo Ortega, an assistant professor of higher education at Idaho State University in Pocatello. "Historically, HBCU's athletics programs have been underfunded compared to Predominately White Institutions (PWIs). So, this again shows disparities, the inequities that exist with an outstanding coach at a Division-1 HBCU making less than some of his Division-1 PWI counterparts with a similar coaching record."
The Colorado Buffaloes do not have a winning record. They last won a conference championship in 2001, and they ended this season 1-11.
"The question that arises is, why are these PWIs seen as better options than HBCUs?" asked Ortega. "[Sanders] is an outstanding coach but making a move to a last-place school in the Pac-12 is seen as a compelling hire. The value of HBCUs athletics and coaches trying to prove themselves in predominately white athletic spaces is concerning."
For Davis, the idea that Sanders's move is part of a pipeline from HBCUs, to power five conferences, to professional games ignores all the talent that HBCU football already has and ignores Sanders's singular star-power.
"What's the attention that the city of Jackson deserves, that other places need, that would not be there if not for this luminary figure?" asked Davis. "Broader questions about support and the reparations due to HBCUs, to the things that [Sanders's] presence helped illuminate a bit more—it's more important than where he coaches or doesn't coach."
Liann Herder can be reached at [email protected].
Arrman Kyaw contributed to this report.