The University of the District of Columbia (UDC) will soon unveil a statue of Dr. Edwin Bancroft Henderson at the school's Dr. Edwin Bancroft Henderson Sports Complex.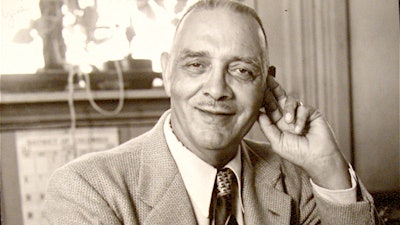 Henderson – an educator, athlete, and civil rights activist – is often cited as "The Grandfather of Black Basketball," the first to introduce basketball to African Americans on a widely organized scale. He was inducted into the Naismith Memorial Basketball Hall of Fame in 2013 and the UDC Athletic Hall of Fame in 2018.
The unveiling of the statue – it was made by master sculptor Brian Hanlon – will take place on Jun. 24.
Henderson was the first African American man to earn certification to teach physical education in the U.S and was involved in the creation of the first rural branch of the National Association for the Advancement of Colored People (NAACP), later leading the Virginia chapter of the NAACP as president.
As an author, he wrote a number of books including The Black Athlete published in 1968.