Tennessee State University (TSU) is looking to become the first HBCU to sponsor an ice hockey program, The Athletic reported.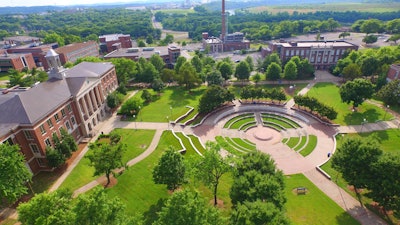 TSU – in partnership with the NHL, the NHL Players Association and the Nashville Predators – plans to launch a men's club ice hockey team in the 2024-25 school year.
The school aims to start competing at the club level in the American College Hockey Association (ACHA), but eventually wants to field men's and women's teams in ACHA Division 1 or Division 2 level in 2026-2027, according to TSU Athletic Director Dr. Mikki Allen.
The associated costs for introducing ice hockey at TSU is estimated to be "in the six figures," Allen said.
"This city has turned into a hockey town and the people that wear gold and blue have turned it there," Allen said. "If I'm talking to a student-athlete, I say, 'Why not come to Tennessee State University? Why not compete in one of the most attractive cities in the country? Why not be a part of this special initiative that we're bringing to the forefront, and you could be a part of that.'"
TSU will be hiring a director of club hockey.
"The first plan of action is to get someone in place that has deep roots and grassroots from a recruiting perspective and also someone that can fundraise and can connect," Allen said. "A connector. We're in the process of hiring a director of club hockey that will take on those tasks and work hand-in-hand with our partners."