Fort Scott Community College (FSCC) has settled a lawsuit regarding the heat-related death of football player Tirrell Williams, NPR reported.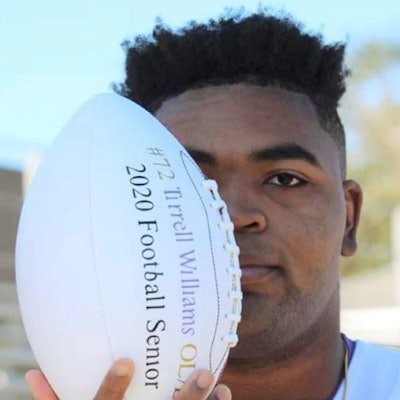 In August 2021, Williams collapsed following impromptu exercises – per orders from coach Carson Hunter – with allegedly no water. Williams died two weeks later.
"Carson Hunter refused to provide Tirrell Williams with proper care, hydration, or coverage despite forcing him to go through a reckless training regimen in unsuitable conditions," William's mother Natasha Washington's lawsuit claimed.
Soon after Williams's death, FSCC discontinued its football program but said it was a financial decision.
Williams is one of three Kansas college football players to die from heat-related causes in the past five years.