Boston College has suspended its swimming and diving program indefinitely for hazing, The New York Times reported.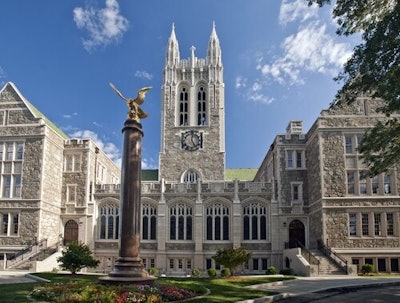 The suspension applies to both the men's and women's teams, though the school did not share details about the discovered hazing.
"The university does not — and will not — tolerate hazing in any form," Boston College said in a statement Wednesday.
This suspension comes just as the swimming and diving season was about to kick off for the year. Those affected by this suspension will still have access to academic and medical resources given to the school's student-athletes.
This marks yet another instance of hazing issues on college campuses. Back in July, Northwestern University suspended-then-fired head football coach Pat Fitzgerald due to hazing issues amongst players.