With the Department of Defense's $2 million donation, Spelman College will continue to grow and diversify science, technology, engineering and mathematics (STEM) education.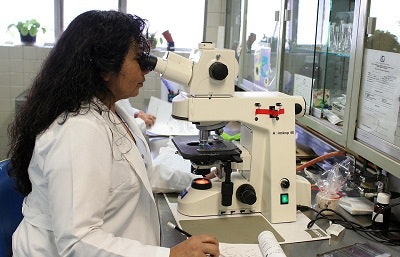 The gift will fund the establishment of the Center of Excellence for Minority Women in STEM, to allow for research, professional development opportunities and training modules.
Spelman will also launch an annual Women in STEM Speaker Series as a way to increase campus knowledge about data science and artificial intelligence.
Over the years, Spelman has both recruited and graduated a high number of minority women within the STEM field.
In 2017, 26 percent of Spelman students received degrees in STEM compared to 16 percent at other historically Black colleges and universities (HBCUs) and 17 percent at other liberal arts colleges, the school reported.
According to the National Science Foundation, Spelman is considered one of six "model institutions for excellence."
"The Center aligns with the College's strategic priorities and ensures that our students are empowered and equipped to enter competitive STEM fields," said Spelman President Dr. Mary Schmidt Campbell. "We are honored to be awarded this grant, and to have the support of the Department of Defense in assisting Spelman in fulfilling its mission to diversify STEM."