Philander Smith College has received $2 million from the Global Ministries of the United Methodist Church for its Dr. Joycelyn Elders School of Allied and Public Health.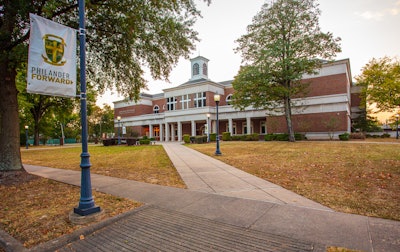 The grant will support phase one fundraising for the school. The money will fund renovation and expansion of existing laboratory, research, and clinical spaces in The Harry R. Kendall Science and Health Mission Center, where the Elders School is housed. It will also help fund an Allied Health Simulation Center, enhanced classroom spaces, skills and computer labs, and faculty spaces.
Renovation is set to begin in early spring 2023.
"Global Ministries is excited to help fund the renovation and expansion of the research laboratory and clinical spaces of the Dr. Joycelyn Elders School of Allied and Public Health. These spaces will provide vital health education and research opportunities for future generations of Black students and faculty," said Roland Fernandes, general secretary of Global Ministries and the United Methodist Committee on Relief. "This grant builds on our long-standing support of Philander Smith College. Previous grants have supported the construction of The Harry R. Kendall Science and Health Mission Center, the campus center capital campaign, social justice mission projects, and Christian scholars and Black men's programs."