College students are taking fewer credit hours than before and conscious course scheduling is becoming more relevant, according to a new report from higher education resource company Ad Astra.
The company produced "Complicated Lives, Competing Priorities: Reimagining the Course Schedule for Today's Student" using 687 responses from a 2022 survey of institutional leaders – 241 two-year public institutional leaders, 260 four-year public institutional leaders, and 158 four-year private institutional leaders.
Among the report's findings were that students took 14.6% fewer credits in Fall 2021 than they did two years earlier and that enrollment of full-time students decreased from 66.8% two years earlier to 64% in Fall 2021 at public four-year universities.
"I think that our research validated much of what we hear from industry experts around declining enrollments being a primary concern," said Dr. Lisa R. Hunter, vice president of education at Ad Astra and the report's primary author. "What we were able to see is that, of the students that are enrolling, that they're taking fewer and fewer credit hours. And while we might think of 12 credit hours as a full-time load, many of us in the industry understand that, if we want students to complete a two-year degree in two years or a four-year degree in four years, that they really need to be taking those 15-hour credit loads."
According to the report, full-time students at four-year public universities were taking 14.75 credit hours on average, not quite the 15. Meanwhile, at public two-year schools, the average was 15.43 credit hours, a rise from the 15.20 of Fall 2020.
"I think it's really important that we consider our responsibility around helping students manage their expectations about how much time it's going to take to complete a degree," Hunter said, "and then likewise, the institution's responsibility around being able to keep their completion promises to students and ask important questions like: Is the course schedule impeding students' ability to get that full 15 credits? What other barriers are in the way?"
The study did not investigate the reasons why these shifts and declines occurred, Hunter said.
One of the reasons for these changes can be attributed to the growing number of non-traditional students, said Dr. Angela Peters, provost and vice president for academic affairs at Albany State University.
"I think higher education was having a few challenges with course scheduling before the pandemic because of the rise of the non-traditional students," Peters said. "And now, during and perhaps post-pandemic, we are seeing more challenges. So, we're already trying to determine how to serve our population of first-time freshmen, how to serve our first-gen students, how to serve other diverse populations of students. ... But now what we're finding in higher education, particularly at my institution, ... we are seeing that non-traditional student population coming into our college."
These non-traditional students partly consist of young parents; caretakers; those taking care of grandparents, elderly parents or even young parents who are ill; and those who are working, some working even 30-40 hours a week, Peters said.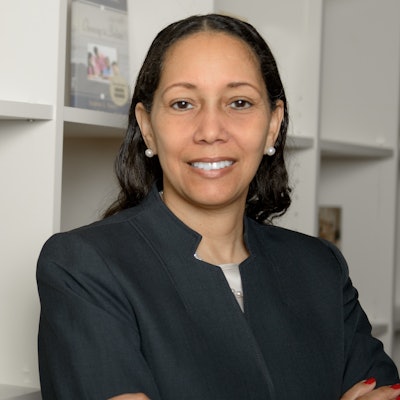 "How in the world can we expect them to come and sit in a history class and be engaged?" Peters said.
The report itself notes the importance of accounting for and accommodating part-time students.
"These part-time students increasingly include a growing majority of post-traditional students — those who juggle long work hours and family commitments while pursuing a degree," the report noted. "The American Council on Education found that 60% of students fall into the post-traditional student category. The National Center for Education Statistics reported that 81% of part-time students and 43% of full-time students work in addition to attending college. To truly move the needle on college completion, institutions must consider why students are attending part-time and act on data for both full-and part-time students."
And so, course scheduling with intentionality to fit changing student needs becomes increasingly relevant.
"It's particularly important to create a schedule with minimal conflict with students' lives to successfully serve the growing number of post-traditional learners who appreciate and prefer the ability to plan in advance," the report noted. "For students, these schedules represent more than just a series of classes to take to earn a degree. Smart schedules are a critical investment that represent a course of action that could determine a student's earning potential for years to come."
The report will prove useful for the higher education industry, its leaders, and faculty alike, Hunter said.
"If [readers] haven't thought about the course schedule itself as a strategy to help institutions help their students achieve equitable outcomes, I would really want to emphasize that," Hunter said. "I would say that building and refining the course schedule is such a routine part of every single institution's infrastructure. … If when we go to produce that course schedule, if it becomes something that's routine and we're not really informing it by data and constantly looking at it in the way that we take care of some of the other aspects of the curriculum, I think we're missing a huge opportunity."