Temple University has withdrawn tuition assistance for graduate students who have been on strike for a week, The Washington Post reported.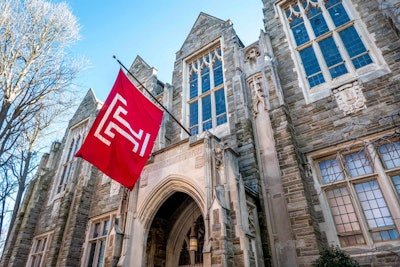 The students have been striking due to failing negotiations about wages and health-care coverage for dependents, and parental leave duration.
This unprecedented move entailed more than a hundred teaching and research assistants being notified Feb. 8 that their tuition remission – worth up to $20,000 a year – had been removed for the spring. As a result, the students are required to pay full tuition balances by Mar. 9 or get a financial hold on their account and a $100 late fee. Matthew Ford, a lead negotiator for the Temple University Graduate Students' Association (TUGSA), said that Temple has also begun stripping students of health insurance.
"This is needlessly cruel," Ford said. "It has definitely angered and energized a lot of people."
The school had warned prior to the Jan. 31 start of the strike that joining and walking off the job would endanger tuition coverage and compensation. State law stops the public school from paying or compensating those refusing to work, Temple said.
"Because striking workers are not entitled to tuition remission, they have been notified of their obligation to make arrangements to pay their tuition, consistent with how the university treats other students who have unpaid tuition obligations," Temple said in a Feb. 8 statement.
Temple said it could reverse the policy or prorate tuition if the strike ends soon. More than 80% of graduate students are still working, the school said.
But although Temple may be able to legally withhold pay, cutting off tuition and other benefits is a choice, Ford argued.