Undergraduates expect to make approximately $84,855 one year after graduation, according to a March survey of college students by Real Estate Witch, part of real estate site Clever, CNBC reported. However, the average starting salary for recent graduates is far less, around $56,000.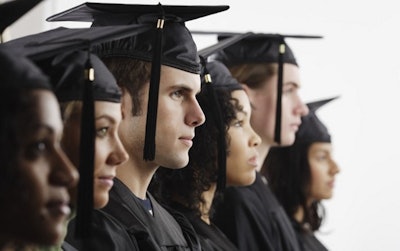 Additionally, students expect to making more than $204,560 10 years in, but average midcareer salaries actually hover around $98,647, according to Glassdoor. And although about 97% of students would consider lowering salary expectations, they wouldn't work for less than, on average, $72,580 at their first job, according to Real Estate Witch.
The average starting salary for this year's graduates is projected to level off, according to a NACE survey. And high-paying fields, such as engineering, math, or computer science, will pay nearly the same or lower than last year.
The current job market is historically strong, with low unemployment, rising wages, and a high degree of job-seeker confidence.