Minnesota students who are undocumented immigrants will be eligible for the state's new tuition-free college program, Axios reported.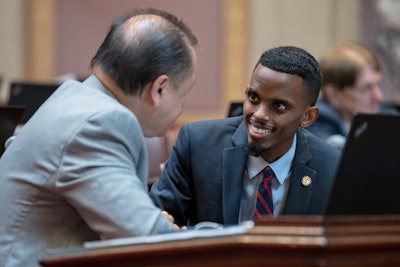 The "North Star Promise" aims to cover tuition at two- or four-year schools in the University of Minnesota or Minnesota State systems for those whose families make $80,000 or less a year.
"We want to make sure that when we're expanding opportunities for everybody, we're doing it for all Minnesotans, regardless of background, regardless of their documentation status," said Senate Higher Education Chair Omar Fateh.
To be eligible, students must graduate from a Minnesota high school, live in the state for 12 months without being enrolled in college more than half-time, submit a FAFSA form, and maintain good academic standing. Those who submit a FAFSA or Minnesota Dream Act application for the 2024-2025 academic year will be considered automatically.
For students without legal status in particular, costs related to education can pose a significant hurdle, given that undocumented immigrants – including DACA recipients – are not eligible for federal financial aid. 5-10% of students without legal status who graduate from U.S. high schools continue into higher ed, according to the Hechinger Report.
Some opponents for the initiative – which is part of a larger higher ed spending bill – argued that the $80,000 threshold may leave out families where the parents work multiple jobs.