Chapman University has received $1 million from philanthropic group Women of Chapman to strengthen the school's safety net for its students.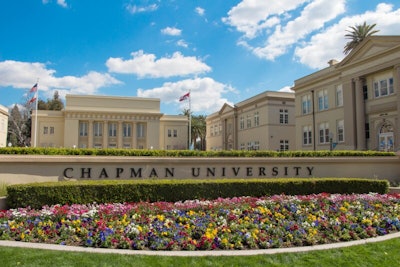 The money will support the Women of Chapman Student Hardship Assistant Fund, which helps students with immediate and unexpected hardships, such as costs related to housing, food, transportation, technology, medical bills, and getting home during a family crisis.
More than 80% of Chapman's students receive financial aid.
"Since 1971, Women of Chapman has brought together hundreds of extraordinary and philanthropic women with a passion for Chapman University," said Women of Chapman President Sheri Nazaroff. "We have raised nearly $10 million in gifts designated to various programs, awards and facilities across campus. Our newest pledge, to create the Women of Chapman Student Hardship Assistance Fund, will provide financial support directly to students in need. We look forward to providing life-changing opportunities through this fund to these most vulnerable students."