Duke University will be offering full tuition grants to students from the Carolinas with family incomes below $150,000, effective Fall 2023.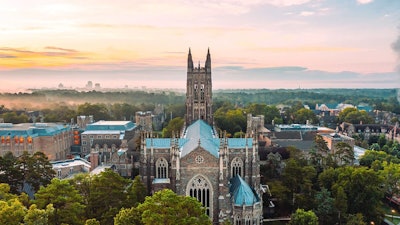 The program will also give those with family incomes of $65,000 or less financial assistance for housing, meals, and some course materials or other campus expenses.
All qualifying current undergrad will be eligible, and qualifying first-year students, sophomores, juniors, and seniors will receive financial aid statements by Jul. 1 that reflect this change.
"One of the reasons that we are doing this plan is that we know that students from these income backgrounds, they tend to choose colleges that are close to home and many of these students, when they graduate will choose to make their homes here in the region," Gary Bennett, Duke University Dean of Trinity College of Arts & Sciences, told Yahoo Finance. "So we think of this as both a commitment to our students and our families, but also to the communities where they live."