To address overcrowding amid an enrollment surge, Middlebury College is offering $10,000 to upperclassmen to delay their studies, the Associated Press reported.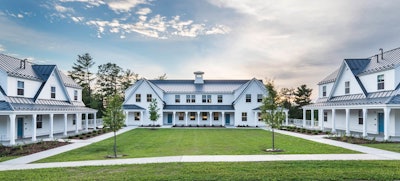 The small liberal arts school typically has 2,500-2,600 students, but enrollment this fall could be upward of 2,845, a Middlebury spokesperson said.
In an announcement Monday, Dr. Smita Ruzicka, vice president for student affairs, and Dr. Michelle McCauley, interim vice president, attributed the wave to returning students who took time off during the COVID-19 pandemic.
The $10,000 offer is available to the first 30 juniors and seniors who take a leave of absence for the fall 2023 semester and winter term.