The Thurgood Marshall College Fund (TMCF) and Ally Financial will host Moguls in the Making, a pitch competition where HBCU students compete for scholarships and paid internships.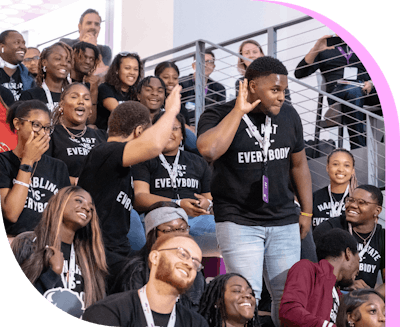 "This is our fifth year celebrating the innovation and entrepreneurship of over 200 HBCU students, whose successes have provided viable business ideas that support economic mobility in our communities," said Natalie Brown, senior director of corporate citizenship at Ally. "Moguls in the Making is an ongoing commitment to increase social capital among HBCU students, while also providing access, exposure, and opportunities to elevate their success."
The competition will take place Sep. 6-10, in Charlotte, North Carolina, and will include 60 students, in teams of four from 15 schools, to develop and pitch business ideas that promote economic mobility, giving them the chance to learn business skills along the way.
Members of the top three winning teams will receive scholarships for $20,000, $10,000, and $5,000 respectively, along with paid internship offers from Ally and other prizes. Those from the other teams will receive $1,000 scholarships.
The schools involved in this year's competition are: Alabama A&M University, Delaware State University, Florida A&M University, Howard University, Johnson C. Smith University, Morgan State University, NC A&T State University, NC Central University, Norfolk State University, Prairie View A&M University, Southern University at Baton Rouge, Spelman College, Texas Southern University, Tuskegee University, and Virginia State University.