The University of San Diego (USD) has launched a master's program for restorative justice.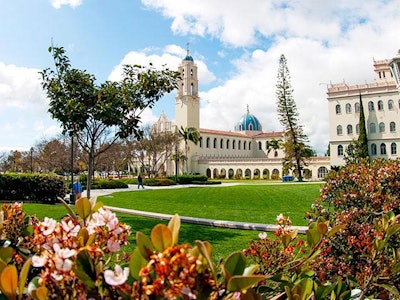 "Restorative justice is a much-needed approach to harm and conflict in our highly divided society," said Dr. David Karp, director of the USD Center for Restorative Justice and co-principal investigator of the National Center on Restorative Justice. "It is an emerging global movement that embraces personal and community empowerment, collaboration, and personal accountability to address harm and strengthen relationships."
The Master of Arts in Restorative Justice Facilitation and Leadership – from USD's School of Leadership and Education Science – seeks to teach students how to guide restorative justice processes and foster healing in response to incidents of harm.
The program – one of four such programs in the nation and the first in California – will span 17 months, with seven online classes, two one-week classes on campus, and one travel seminar. The first cohort will start next fall.
"When it comes to the criminal justice sector, several restorative justice models have been shown to better meet the needs of crime victims, reduce recidivism, and can minimize the social and fiscal costs of crime," according to a USD statement.
Additionally, research shows exposure to restorative practices improves students' academic achievement and reduces suspension rates and duration, according to USD.