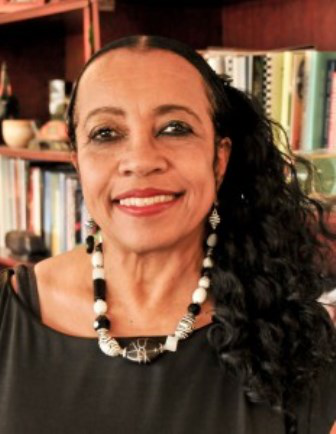 NEW ORLEANS — On Wednesday, the annual National Conference on Race and Ethnicity in American Higher Education kicked off with more than 2,500 attendees convening on the Hilton New Orleans Riverside Hotel.
Originally launched by the University of Oklahoma 26 years ago, NCORE engages students, administrators, professors and leaders in higher education in a series of seminars, workshops and keynote addresses that foster open discussions and relationship building. Its mission is to ameliorate racial and ethnic relations, help colleges and universities to engender more inclusive and welcoming milieus and expand opportunities for historically underrepresented groups in higher education.
Dr. Belinda P. Biscoe Boni, associate vice president of community outreach in the College of Continuing Education at the University of Oklahoma, noted that NCORE is "much more than just a conference," but what she describes as a life-changing experience.
"It is perhaps the most diverse educational conference out there," said Biscoe Boni, "and even though NCORE started to address issues of race and diversity, we realize the landscape is changing in the collegiate environment and we address the intersections of individual differences regardless of what those differences may be.
"The conference isn't just a one-time event," Biscoe Bonie continued. "The real work begins when you (attendees) go back home. What happens after the conference is most important."
First time attendee Yolany Gonell, assistant director of the Cross Cultural Center at Stetson University in DeLand, Fla., agreed with the importance of NCORE and the connections she looks to form during the conference.
"NCORE is one of the only conferences to feature budding advocates and professionals," she said. "This is a unique conference that addresses real issues — issues that are more than superficial. NCORE creates a pathway for professionals to have those difficult conversations around sensitive subjects and also an opportunity for higher education professionals to advance in their careers."
Gonell, along with both new and seasoned professionals, are able to take advantage of more than just offerings through the presented sessions and structured conference activities.
"My biggest motivation for being here is finding mentors, people who I can invite to my campus to share and discuss issues about the intersection of race and identity," Gonnell said.
In addition to professionals, students are also on hand to take advantage of the NCORE experience.
"I am excited about all that NCORE has to offer, and I am looking forward to maximizing my time at the conference," said Tennessee Loy, president of the Native American Student Association at Northeastern State University in Tahlequah, Okla. "For me, it's all about being here to learn from others, learning from their mistakes and being informed about issues facing higher education."
The conference touches on a wide range of issues spanning from institutional change to retaining diverse staffs; understanding and valuing differences; and understanding and meeting the unique needs of different racial and ethnic groups on campus. A specific focus for this year's conference centers on understanding the issues in improving minority interest and success in science, technology, engineering and mathematics.
"There are still disproportionate rates of African-American and Latina students who are going into the STEM areas and the reality is we have a low number of students in the dominant culture, as well, but the reality is our minority students are going into those areas to even a lesser extent," said Biscoe Boni.
Despite the many benefits of the conference, as described by Biscoe Boni and others, Biscoe Boni said she still finds it frustrating to have to explain the need for NCORE and conferences like it.
"As a child who grew up in the segregated South during Jim Crow, it bothers me that people think that we have eradicated the vestiges of what that does to a group of people," she explains. "We have to recognize that when a collective group has been held back regardless of race, or any way you hold a group back, it creates issues of disproportionality. It's going to take many, many generations to continue minimizing those inequities and the disproportionality of how some groups are impacted."
For Biscoe Boni, her work with NCORE is not only her profession, but it also brings her a personal sense of fulfillment. She hopes her passion will translate to all the attendees at this year's NCORE conference and for many years to come.
NCORE will continue through June 1.