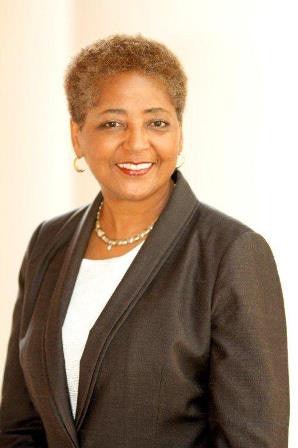 When college enrollment guru Arlene Cash decided to take a sabbatical from her post as vice president of enrollment management at Spelman College after 10 years on the job, few admirers were surprised the innovative and outspoken academic leader wanted some time off.
For Cash, 58, her life has never had a dull moment, evolving from one challenging chapter after another since she was an Upward Bound Program high school student in Boston more than 40 years ago. She was one of the first students reassigned to suburban public schools from the city as part of an ambitious school desegregation effort.
Cash's sabbatical, which began toward the end of the last school year, did not last long. A few months after her time-out got into full gear, during which she went to study at the University of Georgia for her Ph.D., Cash hit the pause button and agreed to take on another enrollment management challenge.
By late December, Cash was starting her job as vice provost for enrollment management at the University of the Pacific, a mid-size, private liberal arts college in northern California.
"Working with retention, academic success, professional (graduate-level) programs, this gave me the whole breadth of experience," says Cash of her new post and how it complements her long-term goals. She says she has found Pacific to be "a great university trying to do great things."
Cash was initially reluctant to take the job, but Pacific recruiters used some of her own enrollment techniques.
"It's all about asking," Cash says, reflecting on her more than 30 years in recruitment and enrollment.
Indeed, Pacific officials found Cash was pretty focused on her sabbatical plan and not interested in a quick return to work. They saw her initial no as a bargaining point, an opportunity to make their case in hopes of persuading her to change her mind.
So the Pacific crew combined their patience and persistence, and it paid off. Cash is still on track to defend her thesis this spring and hopes to earn her Ph.D. by June. Pacific, meanwhile, has a nationally respected enrollment champion now leading its enrollment efforts.
While Pacific, like Spelman, has selective undergraduate programs and high retention rates, Pacific also has three professional schools — law, dental and pharmacy — and many graduate programs for which Cash will also be responsible. Pacific is a co-ed institution with three campuses in contrast to Spelman's one, all-female campus. Both institutions have endowments in the $300 million-plus range.
On the front end of the business, which she has specialized in during her career, Cash says the needs of her present and potential students are much like those at Spelman, although they may reflect a more diverse background.
Pacific, like Spelman, has a high percentage of students who need and receive need-based financial aid. Published reports say 87 percent of Pacific's students receive need-based financial aid, averaging about $26,000 per student each year to help cover a tuition cost of $39,000 plus.
The need for more funds per student shows no signs of abiding, says Cash.
"Access and finances, that's going to be the issue" in the years ahead, she says, citing cuts in federal education aid — from grants to loans — and some private support. "That's why some schools have backed away from affirmative action," Cash adds, asserting tight money has slowed the once aggressive affirmative action and diversity programs of the past two decades.
Those increasingly real and tougher realities are all the more reason enrollment managers need to step it up, says Cash, offering a few tips for the new and the seasoned in her field.
Cash says enrollment managers need to make sure their colleagues are fully engaged in helping college-bound students and their parents understand the need and value of a college education and realize college is not beyond their reach.
"Students often get side tracked by big name universities and colleges," says Cash, adding that too often translates into false assumptions by parents and students about the potential to gain entry to any institution. High school students need more information about higher education opportunities in general. "Not every school requires a high ACT or SAT, high scores and grades."
Cash also refers back to the power of asking. "[Parents and students] don't know about the money that's out there," she says, suggesting any source — Greek letter organization, state lawmaker, business or foundation — with legal access to money should be pursued.
Enrollment managers should recognize the importance of being accessible during non-business hours, Cash stresses. "Sometimes [enrollment managers] have to understand our [students and potential students] are not 9 to 5, [they] are not traditional age."
These practices don't guarantee success every time they are used, cautions Cash, who has seen her share of students excel beyond expectations, as well as those who crash and burn. "The good, positive stories always outweigh the sad ones," she says, explaining her endurance and passion for her career.