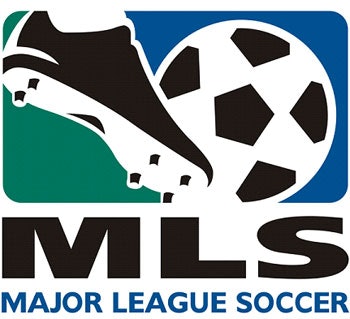 CONCORD, N.H. — Major League Soccer is striking a multiyear deal with Southern New Hampshire University that will provide full scholarships for players and internship opportunities for the school's students.
The partnership is the first of its kind for the 20-year-old league, which has 20 clubs throughout the United States and Canada. The university — which has 3,000 students at its Manchester campus and 57,000 enrolled in online programs — will provide 125 scholarships a year through 2018 for developmental, current and former players, as well as league staff. In return, the league will offer four internships to Southern New Hampshire University students at its New York office each year, six internships with three teams and a yet-to-be determined number of online internships.
"What we wanted to be able to do was find a way that young players who have chosen to pursue a professional career after high school can still find a way to get a high-quality education," Mark Abbott, president and deputy commissioner of the league, told The Associated Press ahead of the announcement. "I think it's tremendously innovative, and it's just great for these young players."
Outside the United States, players associate with professional clubs at a young age, and almost none of them go to college, Abbott said. in the U.S., players sometimes have been forced to choose one or the other.
"Now if you choose to pursue your professional career, it's not necessarily at the expense of your college education," he said. "We really do believe that if players are able to develop all aspects of themselves, physically but also mentally by pursuing their education, we think they will be better all-around players. And that which is good for the players is ultimately good for the league."
In addition to being a boon to Southern New Hampshire University students studying sports management, the partnership fits with the private university's efforts to expand higher education's reach by working with big companies. In June, it partnered with Anthem, the nation's second largest insurer, to offer its employees no-cost degrees. Similarly, Starbucks covers tuition reimbursement for workers to earn online degrees from Arizona State University.
"We really have been in this mindset of big partnerships as kind of a new way to think about how education gets in the hands of people," said university president Paul LeBlanc. "We thought this was really intriguing."
The university also hopes it will benefit from exposure to a key segment of Major League Soccer's fan base: young Latinos.
"That's the fastest growing demographic in the country. It's the future face of higher ed. So we want to be on their radar screen," LeBlanc said. "You certainly know us if you live in New England, and you might know us if you live in other parts of the country from our brand building, but this is a very targeted sort of thing for us."
One of the league's club teams, LA Galaxy II, earlier this year included financial assistance to attend California State University-Dominguez Hills in its contract with midfielder Ryo Fujii, and it plans to offer similar scholarships on a case-by-case basis. In January, Minor League Baseball partnered with DeVry University, a for-profit college with 75 locations nationwide, to educate players, their spouses, employees, umpires and others through 2017.