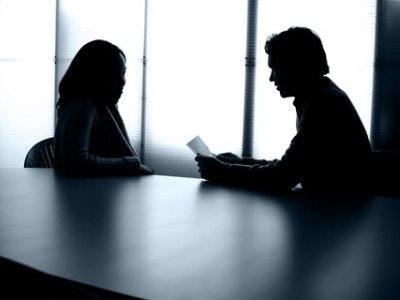 Despite the growing number of websites designed to connect college graduates to jobs, job seekers should focus on alternative ways to get in contact with the people who hire and fire.
That is the advice that Mark Griffin, a veteran human resources professional, offers in his newly released book, titled College to Career: The Student Guide to Career and Life Navigation.
"I would have to say that college students and others have very little chance of making it though the filter to actually get an interview, let alone make it to the point of job offer," Griffin told Diverse, citing the "hiring funnel" and data that show that only 25 out of every 100 résumés among applicants will be seen by a hiring manager, and just four to six of those will lead to an actual interview.
"Some of these vacancies receive thousands of applicants per posting," Griffin said. "Therefore your chances are decreased dramatically."
Griffin's remarks come at a time of increased emphasis on a college education as the means to a good job. It also comes at a time of a proliferation of websites — some free and some paid — meant to connect college graduates to the marketplace.
Beyond well-known job posting and networking sites such as Monster.com and LinkedIn, there are web-based platforms geared specifically toward college students and recent college graduates, such as AfterCollege.com, CollegeGrad.com and ModernGuild.com.
"These kinds of networking communities have the potential to facilitate the college-to-work transition more effectively than many traditional university career services offices, which, in many cases, still devote a substantial portion of their energies to providing guidance on résumé writing and posting job listings," observes Peter J. Stokes, a higher education consultant and author of the Higher Education and Employability: New Models for Integrating Study and Work.
Stokes says what distinguishes these startup companies from the typical institutional career services office is their "relative focus on helping students and recent graduates align their job searches with their talents and interests, connecting those individuals with employment opportunities in relevant industries, and enabling networking between individuals on these platforms in ways that can lead to mentoring relationships and other sorts of connections to promote professional development."
Stoked noted, however, that the approach of charging fees to participate on the web-based job listing sites "results in a playing field that is something other than level," and favors "those with the resources necessary to make the necessary investments."
But not all sites charge college graduates to use their services.
For instance, CollegeGrad.com, whose head describes the site, which began in 1996, as the "oldest and largest college entry-level job site," offers their services to students and graduates for free.
As do some other sites, CollegeGrad.com offers articles, blogs and videos with tips that range from how to write effective résumés to what to say in job interviews.
"And what's really important is it's all for the entry-level job seeker, for the college student seeking an internship, first job out of college, or someone who has already graduated and hasn't found a job in their field yet," said Brian Krueger, founder and CEO of CollegeGrad.com.
Despite some of the hype that surrounds web-based job listing sites, assessing the effectiveness of the sites is a difficult task.
Krueger, for instance, does not publicize how many users are on CollegeGrad.com and said there is no way to determine how many of the site's users find jobs through the site.
"At the end of the day, we don't know the exact number of people hired through our site," Krueger said. "Employers will post through our site and make a hire that we never hear about. If they've done that, that's fine."
Griffin, the HR consultant and author of the new College to Career guide, said tracking data on the number of hires made through sites has been an elusive task.
"I have never been able to garner this information," Griffin said. "In fact, if I seek a Ph.D., it may be the topic of my dissertation."
In his book, Griffin offers a few tips on how students can bypass the "hiring funnel" that exists on websites for job postings.
"There is a better way," Griffin said. "And that is to anticipate the filters and prepare a way in advance. You need to create a vision for yourself and be able to articulate early on to others who can help connect you with opportunities."
Stephanie Peterson, vice president of marketing for AfterCollege.com, conceded the point.
"College graduates should be doing everything they can to get face time with employers," Peterson said. "They should be networking with friends, family, professors, alumni and other people who can help open doors. "
At the same time, she said, "they should be exploring job opportunities and researching prospective employers using online resources such as employer websites and job boards."
In his book, Griffin uses the experience of Jennifer, a Bloomsburg University student, as a case-in-point.
After reaching out to Griffin using her LinkedIn account on the basis of the fact that Griffin is a Bloomsburg alum, Jennifer spoke of his "wonderful career" in HR and asked him to let her know if he comes across any HR entry-level positions.
Several days later, Griffin got an email stating that a national company was seeking an HR generalist for a start-up warehouse.
"I immediately sent the vacancy notice to Jennifer, along with the direct hiring manager's contact information," Griffin recounts. "To make a long story short, Jennifer leapt through the funnel. She interviewed three times and was offered the position."
Griffin said that, since Jennifer used her voice to "get through the hiring funnel, she was able to navigate her way to the top decision makers."
"As you consider your own career path and experiences, remember the hiring funnel," Griffin said. "What opportunities do you have to leap through the process instead of finding yourself stuck in it?
Jamaal Abdul-Alim can be reached at [email protected]. Follow him on Twitter @dcwriter360.