WASHINGTON — A Republican strategist threw shade on Democratic presidential candidate Hillary Clinton's plan for free college Tuesday but conceded he had nothing to report on where Republican candidate Donald Trump might be headed with higher education.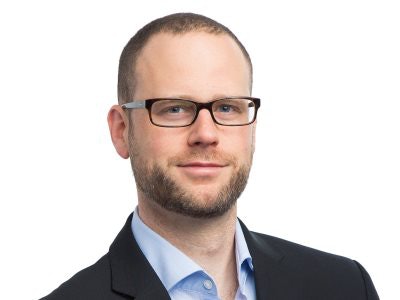 The barb took place when Jason Delisle, resident fellow at the American Enterprise Institute, derided the Democratic plan for free college as a ploy for Democrats to garner votes come Election Day.
"People always want free things," Delisle said after Courtney Hagen, senior lobbyist with the Progressive Change Campaign Committee, a Democratic grass roots organization, revealed that the issue of college affordability "popped" among voters during surveys Democrats conducted leading up to the 2016 election.
"But these things are never paired with: Would you like debt-free college at higher taxes?" Delisle said.
While the issue of college affordability is often cast as one on the minds of everyday Americans, the reality is that graduate students have the biggest stake in the game, Delisle said.
"The reason why debt-free college is really popular is part of it has to do with graduate students," Delisle said. "The people with most of the debt, the really big debt balances, are people who went to graduate school.
"What a really good voter group," Delisle said as he continued to take shots at the Democratic college affordability plan, which he called an "off-the-shelf" policy to subsidize upper middle income families — a group for whom he said it would be inexpedient for politicians to state outright that they wanted to subsidize.
Delisle made his remarks Tuesday at the National Press Club during an Education Writers Association panel on the 2016 presidential election.
Clinton's college affordability plan calls for allowing students from families who earn less than $85,000 a year to attend an in-state college or university without paying tuition. By 2021, the plan is designed to encompass families who earn less than $125,000.
Despite his lengthy critique of the Clinton plan, Delisle admitted that he had no news to share regarding what Trump might have in mind for America's higher education enterprise.
In fairness, Delisle was also critical of Republicans who want to bring private lenders back into the student loan business after President Barack Obama took them out back in 2009, enabling the Administration to save some $61 billion and redirect it to Pell grants. He said the Republican plan to restore private lenders would be a "loser" and costly to taxpayers.
Hagen said if Clinton wins the White House in November, it will be "because the electorate went to the polls thinking about debt-free college and the people who were fighting for it."
She also deflected Delisle's criticism of the notion that Democrats believe college is a worthy investment but not worth taking out student loans.
Hagen said the loans are particularly problematic for students who have financial barriers to completion and thus are unable to reap the benefits of a degree.
Matt Owens, vice president of federal relations and administration at the Association of American Universities, or AAU, an organization made up of 62 leading public and private research universities in the United States and Canada, said it's important to note that roughly half of all two- and four-year college students don't take out any student loans — a claim he attributed to an editorial.
Diverse could not find statistics to corroborate that claim. The Institute for College Access and Success states that in 2012, 71 percent of all students graduating from four-year colleges had student loan debt. They included 66 percent of public college graduates, 75 percent of private college graduates, and 88 percent of graduates from for-profit colleges.
Owens also noted that besides grad students, large numbers of for-profit college students take out loans.
"Those are the two populations that have the most debt," Owens said.
Asked whether it would be better to focus on debt among students at for-profit colleges, which have drawn more scrutiny and targeted federal regulation because of their lackluster completion and job placement rates, Hagen countered that there are bad actors in the public sector as well. She also said there's still a need to tackle student debt among public college students, even though their debt levels are not as high.
Jamaal Abdul-Alim can be reached at dcwriter360@yahoo.com or follow him on Twitter @dcwriter360.