Historically Black Colleges and Universities (HBCUs) came into existence in vastly different times, when they were absolutely necessary for Black students to attend college. Today, they have to be savvy if they want to stick around. Let's take a look at the shift HBCUs are making to become prominent in today's integrated culture.
There are many different business models out there, but, in general, some serve the mass market and some appeal to niches. When it comes to today's colleges, it's easy to see PWIs (or predominantly White institutions) as "mass market" and HBCUs as "niche" schools.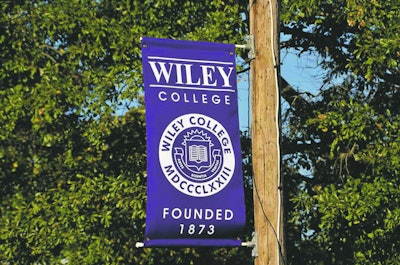 HBCUs have also had long histories, were created to give a healthy university experience to specific populations of students, and are facing closures today as more and more students choose to attend mainstream colleges.
The question stands. How will HBCUs compete against PWIs that now accept and actively recruit minority students and have more resources to serve them? In order to stick around, HBCUs need to find solutions.
We're seeing a lot of these solutions in action today. Here is how they are handling situations where the deck is stacked against them.
Filling a need
Actor Nate Parker, best known for his work in the movies Red Tails, The Great Debaters, and The Birth of a Nation, has started a new film school at Wiley College, an HBCU.
Parker launched the school to increase opportunities for persons of color, specifically Black people, who are interested in working in film. Parker said that he wants the new school to cover everything involved in the filmmaking process, including sound and lighting. Familiar with Wiley College, Parker filmed the movie The Great Debaters with actors Denzel Washington and Jurnee Smollett-Bell there nearly 10 years ago.
In addition to creating the new school, this past spring Parker sold his newest and latest independent project, "The Birth of a Nation," to Fox Searchlight for nearly $18 million. The movie is based on Nate Turner's slave rebellion in Southampton County, Virginia in 1831. Parker directs and stars in the film about Turner. "The Birth of a Nation" has a scheduled release date of October 7, 2016.
The good news continues for Wiley as the state of Texas honored the school with three historical markers: Professor H.B. Pemberton, Matthew W. Dogan, and the man responsible for coaching the debate team known as the Great Debaters, Professor Melvin B. Tolson. Between Parker starting a new film school at Wiley, and three figures that were vital to the success of the school, history continues to be made at Wiley College.
With varying news about the health and viability of HBCUs, Wiley College's ability to remain innovative while attracting new talent is important and worth celebrating. This shows just how much America—and Black students in particular—need HBCUs for new opportunities like the one that Parker is creating on the campus of Wiley College.
HBCU-serving companies
This past spring, four former HBCU administrators partnered with the Thurgood Marshall College Fund to start a new executive search firm. Titled TM2 Executive Search, the goal of the new company is to pair candidates with administrative jobs at HBCUs.
Former president of Howard University Sidney Ribeau; Dorothy Yancy, former president of Shaw University; John Garland, former president of Central State University; and Wayne Watson, former president of Chicago State University have all come together to form the aforementioned TM2.
Although Watson left the company "for personal reasons," what's interesting and intuitive about the new venture is that it is the first of its kind for HBCUs. No other company will focus on the needs of HBCUs by searching for prospective employees to fill positions at these schools.
Getting into an arena that will surely help HBCU graduates, and help HBCU schools in the process, is a plus for those who support HBCUs and would like to continue that support post-graduation.
But one reason the effort was started was because many search firms that help colleges find administrators rarely focus on the needs of HBCUs, leaving an opening in the marketplace to be addressed.
Because HBCUs are steeped in history and have a deep culture that some may find intimidating or hard to read, the positions may be hard to fill through a traditional head hunting firm. That may no longer be the case.
While the company is certainly focused on servicing HBCUs, one does not have to be a graduate of a Historically Black College and University to be considered for a position found through TM2. More companies of this nature will hopefully be created in the future as the needs of HBCUs can be vastly different than those of predominantly White institutions of higher learning.
Seeking solutions
There are many ways to react to the fact that PWIs are taking over. Giving up is one way, and as I've discussed in some of my previous articles, some schools have. Fortunately, many schools are finding ways to serve the students of today. The HBCU advantage in 2016 is finding and providing the "missing link" for its students—and it's different from what students needed in 1956.
Matthew Lynch is a higher education consultant and owner of Lynch Consulting Group, LLC. He currently resides in Richmond, Virginia.