When it comes to access to higher education, experts say that a Hillary Clinton administration will likely look a lot like President Obama's if she is elected president of the United States in November.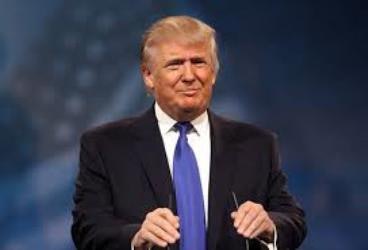 But if Donald J. Trump wins, scholars worry that support for public and minority-serving institutions (MSIs) will almost certainly wane.
When queried on the campaign trail about his plans for higher education, Trump has been vague. In his acceptance speech at the Republican National Convention in Cleveland in July, the billionaire businessman did promise to help students with college debt, but declined to offer specifics.
"We're going to work with all of our students who are drowning in debt to take the pressure off these young people just starting out their adult lives," he said.
But with the general election less than 60 days away, it's unclear what Trump's specific policies are as they relate to higher education. Some policy advocates say that they've been increasingly disheartened that Republicans' longstanding support for historically Black colleges and universities (HBCUs) wasn't included in this year's platform planks presented at the GOP convention.
"This year, under Trump's leadership, the Republicans went another way," says Lezli Baskerville, president and CEO of the National Association for Equal Opportunity in Higher Education, the umbrella organization of the nation's HBCUs and predominantly Black institutions (PBIs). "And that's very unfortunate."
Baskerville says that prominent ranks within the Trump camp, including Omarosa Manigault, a television personality who appeared on the first season of The Apprentice and now teaches at Howard University, have expressed their support for HBCUs.
"[The Trump campaign] has some senior people in critical positions," says Baskerville. "And I am hoping for an opportunity to meet with them and take a look at some of the areas where we have common ground."
Education matters
 Earlier this summer, Dr. David Wilson, president of Morgan State University in Baltimore, gave testimony to the Democratic National Platform Committee calling for special support for HBCUs and MSIs.
At the Democratic Convention in Philadelphia, leadership announced that support for HBCUs and MSIs was integral to the party platform and that a Clinton administration would vow to "create a robust and historic dedicated fund to keep costs down, provide quality education, and ensure dedicated support to improve student outcomes and completion rates."
Even still, the election has not been as centered on improving education, both in the K-12 and the higher education world. That may likely change, as the two candidates prepare to square off  in the three planned presidential debates later this fall.
"I would say that education is not functioning as a central issue among Democrats or Republicans," says Dr. Barbara Stengel, a professor of the practice in the Peabody College of Education and Human Development at Vanderbilt University.
Still, Stengel says that the decision by Democrats to invite Raumesh Akbari, a Tennessee legislator, who has put forth legislation calling for statewide education reform, to address their convention is "probably a signal among the Clinton crowd that they're going to put the brakes a little on state takeovers and charter schools" at the K-12 level.
Stengel says that the selection of U.S. Sen. Tim Kaine as Clinton's running mate is also telling, given that his wife, Anne Holton, was the Virginia secretary of education and has been an avid supporter of public schools.
U.S. Sen. Bernie Sanders, Clinton's chief rival during the Democratic primary, may have pushed Clinton, a centrist Democrat, further to the political left, when she announced that she now supports eliminating tuition at in-state public colleges or universities for families earning up to $125,000 a year. During Sanders' candidacy, he called for free tuition at all of the nation's public colleges and universities.
Clinton's pivot on the economic issues surrounding higher education makes sense to Dr. James Earl Davis, who holds the Bernard C. Watson Endowed Chair in Urban Education at Temple University.
"The conversation is not being had on the Republican side and won't be," says Davis. Among many Republicans, "there's really a pushback on loan-free, tuition-free education. If you look at the Democratic platform, you're going to hear progressive echoes, and Bernie Sanders is responsible for that."
Ironically, experts say that the only mention of education during a primetime speech at the Republican National Convention was when Donald Trump's son — Donald Trump Jr., who graduated from private, elite schools — called for massive education reform.
"Our schools used to be an elevator to the middle class; now they're stalled on the ground," he told convention delegates. "They're like Soviet-era department stores that are run for the benefit of the clerks and not the customers — for the teachers and the administrators and not the students. You know why other countries do better on K-12? They let parents choose where to send their own children to school."
In pointing out a contrast between the two vice presidential candidates, Clinton has argued that the education record of Trump's running mate, Indiana Gov. Mike Pence, is lackluster when juxtaposed to Kaine's.
"While Mike Pence slashed education funding in Indiana and gave more tax cuts to the wealthiest, Tim Kaine cut his own salary and invested in education from pre-K through college and beyond," says Clinton. She went on to say that, when he was governor of Virginia, Kaine expanded the state's preschool programs that served underrepresented children. Clinton added that Kaine has called for a reduction in the cost of college.
Looking forward
 Campus climate issues and job security remain an issue for those students who are heading to college, currently in school or recent graduates.
Rodney Ellison is planning to enroll at the Community College of Philadelphia in the fall to escape the escalating costs of college tuition.
"It's not my first choice, and eventually I may transfer to another college," says Ellison, who graduated from high school in June and is scheduled to cast his first-ever vote in November's presidential election. "Hillary Clinton is talking about college affordability, and, while it's not as radical as what Bernie Sanders has proposed, it's much better than what Donald Trump has to offer."
For Ellison — who was 10 years old when Barack Obama was sworn in — the cantankerous political struggle of the 1980s and 1990s around issues such as protecting federal student financial aid is something he's only studied in his high school civics textbook.
"I grew up with a progressive Black president who looked like me," says Ellison. "Electing a woman president isn't such a radical idea to me because my generation is used to women holding powerful positions in society."
That seems to be the sentiment of many high school and college-aged students.
Their concerns don't seem to be on electing the nation's first woman president, but on issues such as strained race relations — particularly on college campuses — and the uncertainty of whether they will be able to find a job when they graduate from college.
"In many ways, the rhetoric that we hear from the Democrats and the Republicans is eerily similar," says Walter Hudson, who recently graduated from Wilmington University with a master's degree and is planning to apply to law school. "While the Clinton/Kaine ticket is better than the Trump/Pence one, let's not forget that the Democrats are nominating centrists who are fundamentally OK with the status quo. They are fairly conservative."
Hudson, who founded the National Awareness Alliance, a civil rights group that protested both conventions, worries that young people will tune out politics and decline to run for office in the future.
"There is a sense among my generation that politicians are untruthful, insincere and will do anything to get elected," says Hudson, who is planning to write in a name on his ballot — perhaps Shirley Chisholm, the late Black Brooklyn congresswoman — when he casts his vote in November. "We are tired of business as usual, and we want a change."
But it's unclear how millennial voters will effect that change, since experts predict that voter turnout between the ages of 18 and 35 is expected to be much lower than in 2008 and 2012.advocates say they're disappointed that Republicans and Democrats have not devoted more attention to the plight of education, particularly as it relates to students of color.
"Black parents of today are crying those same tears they cried during the civil rights era — tears of fear," says Gwendolyn Samuel, founder of the Connecticut Parent's Union, an educational advocacy group.
"Moms like me fear that our children and communities will continue to be denied equitable educational and economic opportunities," says Samuel. "My hope was that these conventions would move past the rhetoric and messy partisan politics and focus on equity. But after watching all the infighting, it just confirms that the fears of parents of color are still warranted, and that is a tragedy."
Davis says that Trump and Clinton would be wise to devote more attention to education and young people.
"And we can't have these conversations about K-12 and higher education separate," he says. "It's a part of the same, and the candidates have to do a better job making the connection."
Jamal Eric Watson can be reached at jwatson1@diverseeducation.com.