Students spend $1.3 billion on remedial education in all 50 states and in the District of Columbia each year. Remedial, or developmental, classes are non-credit course sequences that students take to bring them up to college-readiness, according to a Center for American Progress (CAP) report published on Wednesday.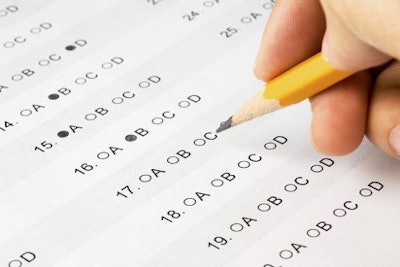 The report said that the $1.3 billion is out-of-pocket costs, paid by families and students. Broken down by state, Californians spent the most on remedial education, with more than $205 million going to remedial education. At the other end of the spectrum, residents of Alaska spent a little over $1.1 million, and residents of D.C spent $26,000.
The report argues that $1.3 billion is a large investment in an educational endeavor that does not have an overwhelming track record of success. Nearly 4 out of 10 students never complete their remedial coursework, let alone make it to credit bearing courses, according to a Complete College America report out in 2012. On-time college completion rates for students enrolling in remedial education are less than 10 percent, the CAP report said.
Community college students enroll in remedial classes in the greatest numbers. The Community College Research Center (CCRC) notes that there has been a steady progression in the numbers of community college students enrolling in remedial education since the 1990s.
Co-requisite remedial education models, which pair remedial classes with credit-bearing classes, have shown greater success in getting students to complete, but the report's authors keep their focus on what can be done in the K-12 years to prevent students from having to enroll in remedial education in the first place. Implementing higher standards in English and math, and following the guidelines set forth in the Common Core standards, would be a critical step schools could take to ensure that more students are ready for college.
"While there currently is a need for remedial classes, states, higher education institutions, and K-12 education systems must do more to successfully prepare students to complete college and eliminate that need altogether," the report concluded.