WASHINGTON — A new accreditation system proposed Thursday would require education providers to meet "rigorous and ambitious standards for student achievement and financial health," and give the federal government a stronger role in determining if those standards are being met.
The system — put forth by the Center for American Progress, a liberal think tank — comes at a time when the way colleges and universities are accredited is being rethought in Congress as well as in the field. It also comes on the heels of a recent decision by the federal government to terminate its recognition of an accreditor for lax oversight of two for-profit colleges that recently folded.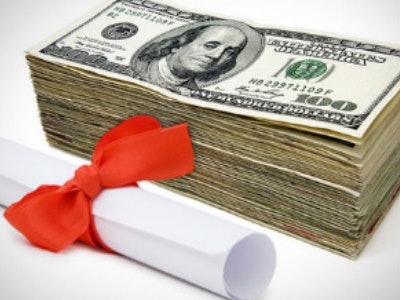 The new proposed system seeks to safeguard against such situations so that students don't end up at schools that pocket federal student loan money, shut down abruptly and leave students in the lurch, its creators say.
"If we're going to hand someone a loan, we can't be agnostic about graduation, loan repayment, or whether you get a job," said Ben Miller, author of the proposal and senior director for post secondary education at the Center for American Progress.
"That's not the entirety of what we should care about, but that's where we have to start drawing the line," Miller said.
The proposal is spelled out in a new report titled "A Quality Alternative: A New Vision for Higher Education Accreditation."
Among other things, the proposal — which is meant to complement but not replace the existing accreditation system — would eliminate the tension that accrediting bodies face in cracking down on member schools that they are also supposed to help improve, Miller said.
It would accomplish this by having third parties set standards that education providers are supposed to meet but leave the job of determining if those standards are being met to the U.S. Department of Education.
Currently, Miller said, accreditors are stuck doing both things and may be disinclined to crack down on members that they rely on for fees.
"So we're splitting it apart," Miller said. "We say, 'You set the standards and the federal government will say if you're meeting them.'"
That way, Miller said, accreditors can focus on quality improvement.
The system envisions having schools meet minimum standards that include meeting certain student completion rates; job placement rates; federal loan repayment rates; and ensuring that graduates earn above a certain level of income that justifies their loans.
The proposal comes after the Department of Education recently moved to terminate its recognition of the Accrediting Council of Independent Colleges and Schools, or ACICS, following accusations of lax oversight. ACICS had been the accrediting body for two for-profit schools that recently collapsed: Corinthian Colleges and ITT Technical Institutes.
Miller said the aim of the financial health aspect of the proposed accrediting system is to make sure that education providers have enough capital to stick around and serve students.
"You don't want to open up federal aid programs for schools that won't be around in six months because they're not sustainable," Miller said.
Judith S. Eaton, president of the Council for Higher Education Accreditation, said it's important not to set policy or legislate based strictly on the negative experiences of a few bad actors.
"I think that would be a mistake," Eaton said.
Paul Freedman, co-founder and CEO of Entangled Ventures, a San Francisco-based educational technology company, said accreditation needs to be more welcoming of newcomers in the field of higher education that are innovating at a fast pace.
"It's very important to know what's working and have an outcomes-based method to know what's working so you can invest in what's working and de-invest in what's not," Freedman said.
He said that's one of the reasons his company leapt at the opportunity to be part of EQUIP, Educational Quality through Innovative Partnerships. EQUIP is an Education Department experiment that "provides a path for nontraditional educational providers to get access to federal student aid," according to Miller's report.
"To participate, a provider must form a partnership with an institution of higher education and what the Department of Education calls a third-party Quality Assurance Entity, or QAE," the report states.
U.S. Under Secretary of Education Ted Mitchell said eight EQUIP partnerships are set to begin later this year. Mitchell said one of the aims is to test the ideas put forward in Miller's proposal to focus on student outcomes to determine if the partnerships should continue.
"We are very excited about what the experiment can tell us about nontraditional providers," Mitchell said. He said it will also be informative about new forms of quality assurance.
Among other things, Mitchell said EQUIP will focus on outcomes for particular populations, such as low-income students. He noted that the "new normal" of America's college population is shifting from the "18-year-old who gets dropped off at State U and graduates four years later" to include 36-year old single mothers, displaced workers looking to rebuild skills or returning veterans.
"The institutional changes that need to happen to accommodate the 'new normal' students are different than the kind of change higher education has gone through in the last 100 years," Mitchell said. "And I think we need to think of quality assurance as keeping pace with those changes for the sake of equity as well as efficiency."
Jamaal Abdul-Alim can be reached at jabdul-alim@diverseeducation.com or you can follow him on Twitter @dcwriter360.