Columbus – The overwhelming concern for the state of higher education under a Trump administration led the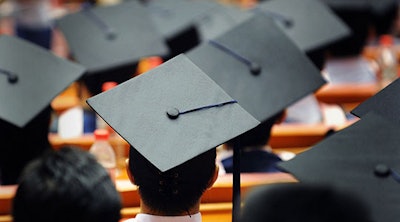 discussions at the Association for the Study of Higher Education (ASHE) conference this week in Columbus, Ohio. The 41st annual ASHE conference theme, "Higher Education and the Public Good," seems to be more pertinent than ever based on the reaction to last Tuesday's election results indicating that Donald Trump will be the 45th president of the United States. As one of the leading scholarly associations for research on higher education, the dialogue squarely focused the post-election responsibilities of researchers, faculty and practitioners.
ASHE attendees were charged with focusing on the public benefits, purposes, and obligations of higher education and the ways those benefits manifest in the context of 21st century education systems. Potential cabinet positions Trump may appoint include campaign surrogates Newt Gingrich, Rudy Giuliani, Chris Christie, and, for the U.S. Department of Education, Ben Carson. Questions of uncertainty dominated conversations as to where higher education is headed under a Trump administration as the conference began the day after the presidential election.
In a session dedicated to post-election reactions New York University associate professor of higher education Dr. Stella Flores reminded education researchers the importance of empirical evidence. "We still have the role of producing evidence and cannot let go of that, especially now. The winning campaign lacked evidence to support his position on policies he hopes to put forth."
Regarding the positions of President-elect Trump on immigration reform, charter schools, and divisive rhetoric just to name a few, ASHE attendees expressed their concerns. "We have to consider potential implications of race relations, college access, student success dollars for underserved populations and the possibility of making higher education institutions mirror charter schools in our K-12 systems. Researchers that only study higher education now need to be K-16 researchers," said Flores.
Questions of who may head the U.S. Department of Education and whether it may be dismantled altogether were also raised. "Considering the Department of Education is responsible for $1.3 trillion, the department won't be dissolved," said American Council on Education Government Relations director Jon Fansmith.
Scholars also expressed fear of what will happen to education in the wake of a Republican-controlled House and Senate and a Trump-nominated U.S. Supreme Court Justice. "As a scholar, its motivation and a reminder that my work is critical. If public policy has previously been known for making detrimental decisions adversely impacting people of color, I fear for what's to come," said University of Southern California doctoral researcher Eric Felix.
The nature of how research is conducted on policies that shape the experiences of undocumented (DACA) students will be more important now more than ever with the forthcoming administration, according to Leadership Studies assistant professor at the University of San Francisco Genevieve Negrón-Gonzales. "Growing up in illegality as undocumented students shapes their relationships with institutions and shapes their fear. In a politically hostile climate, methodological approaches haven't caught up so we as researchers need to be more thoughtful about this work."
Under the Deferred Action for Childhood Arrivals (DACA), certain undocumented immigrants who entered the country before their 16th birthday and before June 2007 receive a renewable two-year work permit and exemption from deportation.
Educators and researchers at ASHE also debunked the assumption that all undocumented students attending college in the United States are Latinx based on the divisive rhetoric over the most recent election cycle. "Over half of all the undocumented students at the University of California Los Angeles identify as Asian," said UCLA education Professor Robert Teranishi.
Assistant Professor H. Kenny Nienhusser of the University of Hartford mirrored this sentiment and offered recommendations to higher education researchers. "We need to be careful not to engage in microaggressive behavior when researching these students. Another voice that has been suppressed is that of undocumented students that are not Latinx."
The notion that all undocumented immigrants and students are Latinx has plagued the recent campaign cycle and has no place in higher education, said Nienhusser who pleaded, "As researchers we unfortunately have helped perpetuate what I call the browning of immigration. This notion is already in the public space and does not need to be in higher education research. Where are the voices of undocumented students that are African, Caribbean and Asian?"
ASHE attendees also weighed in on the nationwide protests this week in reaction to the election results including on many college campuses. "I am first concerned for marginalized groups susceptible to acts of violence from Trump supporters. I am also worried about working under this dark cloud of uncertainty as a researcher," said University of Illinois Urbana-Champaign doctoral candidate and graduate research assistant Edmund Graham III. A peaceful protest went through the streets of downtown Columbus, just blocks from the conference hotel.
Jamal E. Mazyck can be reached at j.e.mazyck@gmail.com and on Twitter at @jmbeyond7.